Try out these viral Smashburger Tacos with delicious secret sauce. This recipe combines two favourites to create one mouthwatering meal. This recipe uses fresh ingredients and delicious dairy products, like sour cream and cheese. Be sure to use dairy that displays the Quality Milk logo so that you know it's made with 100% high-quality Canadian milk.
Prep: 15 minutes
Cooking: 7 minutes
Yields 6 tacos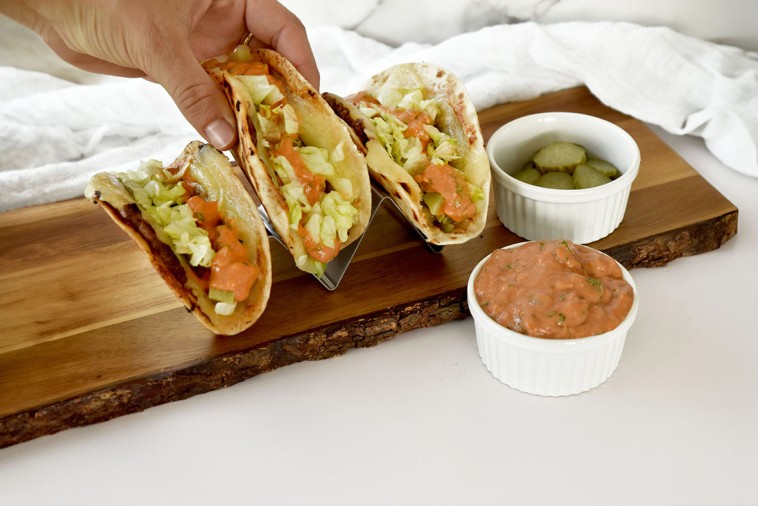 Ingredients
Secret Sauce:
½ cup (125 ml) Canadian sour cream
¼ cup (60 ml) mayonnaise
½ cup (125 ml) flat-leaf parsley leaves, finely chopped
½ cup (125 ml) dill pickles, finely chopped
½ cup (125 ml) Canadian parmesan cheese, finely grated
⅓ cup (80 ml) ketchup
1 tbsp (15 ml) paprika
¼ tsp (1 ml) cayenne pepper
Sea salt and cracked black pepper (to taste)
Smash burger tacos:
1 lb (455 g) lean ground beef
½ tsp (5 ml) garlic powder
½ tsp (5 ml) onion powder
Salt and pepper to taste
6 flour tortillas
6 slices Canadian cheddar cheese
½ cup (125 ml) chopped iceberg lettuce
½ cup (125 ml) pickles, sliced or diced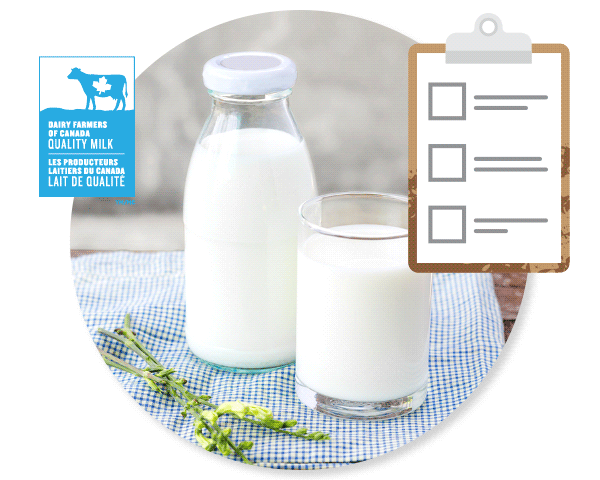 DID YOU KNOW?
When you see the Blue Cow Logo on a product, it means it's made with 100% Canadian quality milk that meets some of the highest standards in the world.
Learn More
Preparation
In a bowl, combine the ingredients for the secret sauce. Mix them until well combined. Set the sauce aside.
Season the beef with garlic powder, onion powder, salt, and pepper. Divide the beef into 6 portions, approximately the size of a small golf ball, depending on the size of your tortillas. Press the beef into the tortillas until it almost reaches the edge. (The meat will shrink when it cooks).
Heat a large skillet or griddle over high heat.
Add the beef and tortilla to the hot skillet, with the beef side facing down. Depending on the size of your skillet, you can cook more than one at a time. Cook for 3-4 minutes until the meat is fully cooked (reaching an internal temperature of around 160°F), and the tortilla becomes slightly crispy, then carefully flip it over.
Quickly add cheese to the tortilla and cook for about 2-3 minutes, allowing it to crisp.
Remove the tortilla from the heat and add your desired toppings and the secret sauce. Enjoy your creation while it's still warm!
Tips
Prior to garnishing, tacos can be kept warm in a 250°F oven.
Swap out Canadian cheddar cheese for your favourite Canadian cheese made with 100% Canadian milk