Spirulina-Infused Ice Cream
Dive into summer with this homemade ice cream made with spirulina with a super taste. So, get those good summer vibes going! 😎
Prep: 20 min
Freezing: 6 hours
Yields 6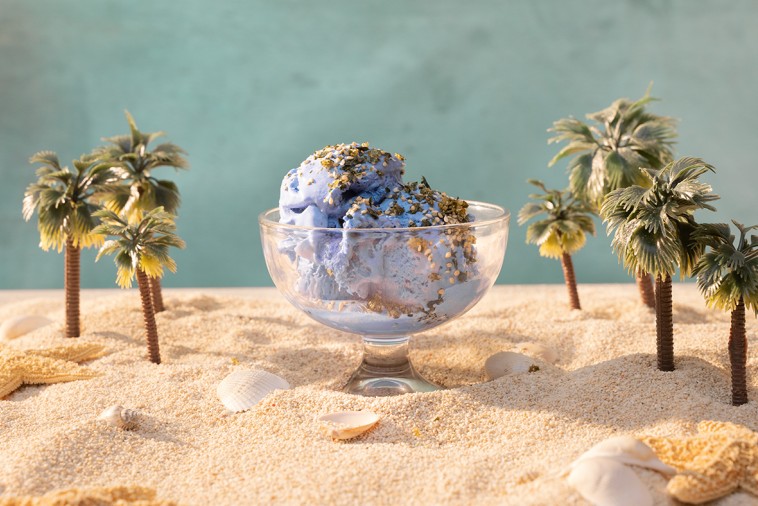 Ingredients
Sweet Furikake Seasoning
9 tablespoons (135 ml) sugar
6 tablespoons (90 ml) sesame seeds
3 sheets unseasoned nori
1 tablespoon (15 ml) bonito flakes
1 1/2 teaspoons (7 ml) sea salt
1 teaspoon (5 ml) pepper, coarse black
Spirulina Ice Cream
1/4 cup (60 ml) spirulina powder
1/4 cup (60 ml) Canadian evaporated milk
2 cups (500 ml) Canadian heavy cream
1 cup (250 ml) Canadian sweetened condensed milk
3/4 cup (175 ml) light corn syrup
1 tablespoon (15 ml) sesame oil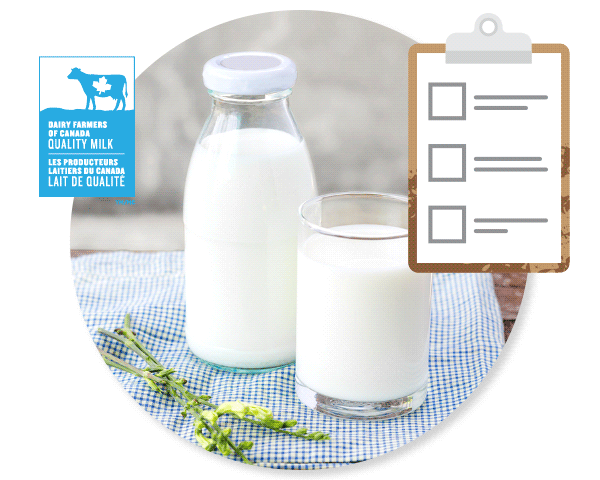 DID YOU KNOW?
When you see the Blue Cow Logo on a product, it means it's made with 100% Canadian quality milk that meets some of the highest standards in the world.
Learn More
Preparation
Sweet Furikake Seasoning:
Heat sugar in a medium saucepan or non-stick skillet on medium heat.
Cook, stirring occasionally, until golden brown, about 3 to 5 minutes.
Pour onto a parchment-lined sheet pan or silicone baking mat.
Break caramel into pieces. Put aside.
Place sesame seeds, nori and bonito flakes in food processor. Pulse until well blended and coarsely ground.
Transfer mixture to a small bowl. Add salt and pepper. Set aside.
Place caramel pieces in a food processor. Pulse until coarsely crumbled.
Add to bowl with sesame seed mixture, stirring to mix well. Set aside.
Spirulina Ice Cream
Mix spirulina powder and evaporated milk in a small bowl with a wire whisk to dissolve spirulina. Set aside.
Place cream in blender container; cover. Blend on high until stiff peaks form, about 20 to 25 seconds. Make sure not to over-mix, which could turn it into butter.
Add remaining ingredients and spirulina mixture. Blend on high until well blended and slightly thickened, scraping down sides as needed.
Pour into a freezer-safe container.
Gently stir in 1/4 cup (60 ml) of the Sweet Furikake Seasoning.
Cover with plastic wrap, pressing directly onto surface.
Freeze at least 6 hours or until firm.
Serve Spirulina Ice Cream sprinkled with remaining Sweet Furikake Seasoning.