This is the Stuffed Mushrooms recipe.
Prep: 10 min
Cooking: 15 min
Yields 24 mushrooms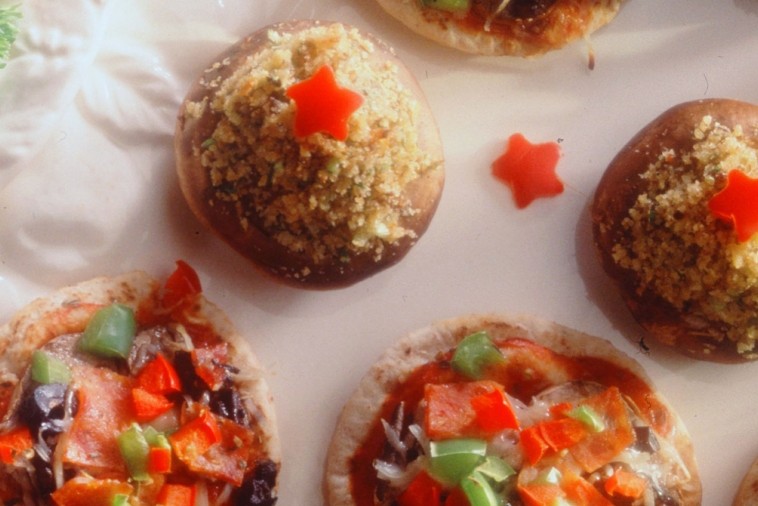 Ingredients
24 large mushrooms
1 cup (250 mL) breadcrumbs
4 oz (125 g) butter
1 tbsp (15 mL) chopped parsley
2 garlic cloves minced
1/3 cup (80 mL) olive oil
2 green onions finely chopped
1 tbsp (15 mL) lemon juice
Salt and pepper to taste
Preparation
Wipe mushrooms with paper towel. Remove and chop mushrooms stems. To prepare stuffing, combine chopped stems, breadcrumbs, butter, parsley, garlic, oil and green onions. Add lemon juice and season to taste. Mix well.
Preheat oven to 400 °F (200 °C).
Spoon stuffing into mushroom caps and place in buttered baking dish. Bake for 15 minutes. Serve hot.
Tips
Learn more about