This is the Sunny Egg Muffins recipe.
Prep: 5 min
Cooking: 5 min
Yields 4 egg muffins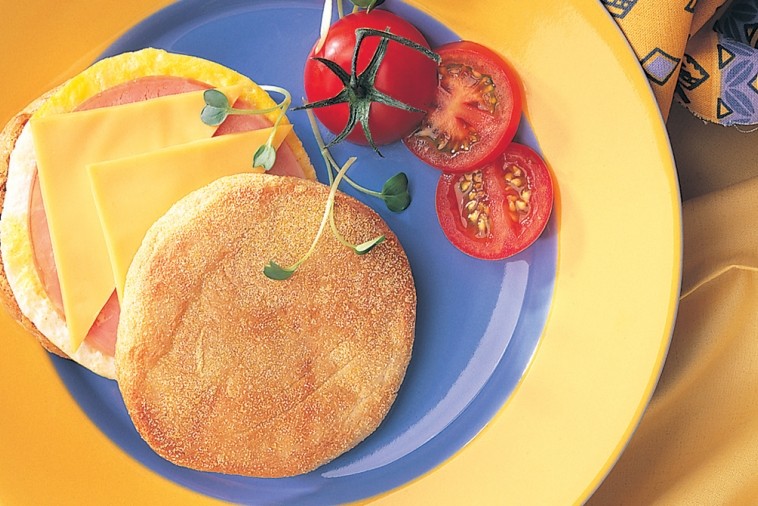 Ingredients
4 slices of back bacon or cooked ham or turkey
1 tbsp (15 mL) butter
4 eggs
Salt and pepper to taste
4 whole wheat English muffins split and toasted
4 slices of Canadian Colby cheese
Preparation
Place bacon slices in single layer on dinner plate. Cover with wax paper. Microwave on 'high' for 2 to 2 1/2 minutes, rotating plate after 1 minute.
Meanwhile, melt butter in skillet over medium heat. Break eggs into skillet. With spatula, break each yolk and mix a bit with the white. Season with salt and pepper. When eggs are set, turn and cook briefly on the other side. Place a cooked egg on each toasted muffin. Top with bacon, ham or turkey and a slice of cheese. Close muffins.
Tips
Suggestion for a complete meal : serve with cranberry juice and milk.
Learn more about