Take last night's turkey dinner and turn it into a cozy little lunchtime dish with this recipe from the Turkey Farmers of Canada. Topped with only the best Canadian Parmesan.
Recipe by Krystle @dineandfash
Cooking: 25 minutes
Prep: 15 minutes
Yields 8 servings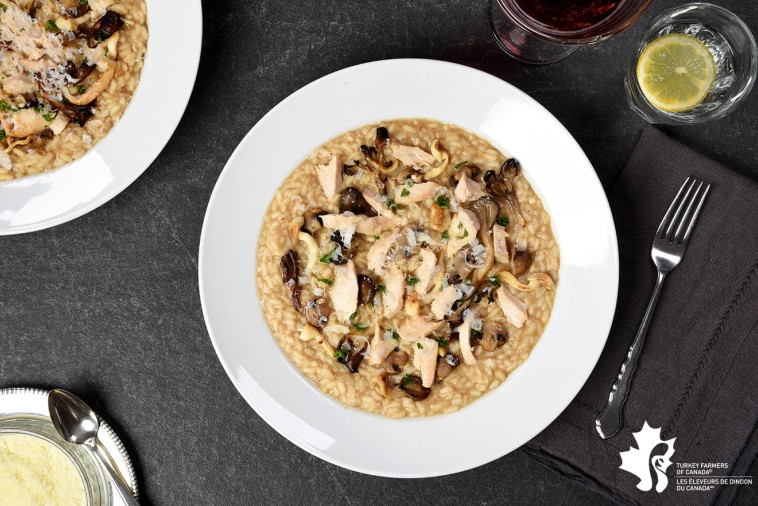 Ingredients
2 tbsp olive oil
1 cup minced onion
3 cups assorted mushrooms, sliced
1 (14 gr) package dried porcini mushrooms
2 cups Arborio rice
½ cup dry white wine
4-6 cups turkey stock (as needed)
3 cups cooked Canadian turkey breast, chopped
2 tbsp Canadian butter
2 tbsp chopped parsley
1/3 cup Canadian Parmesan cheese
Salt and pepper to taste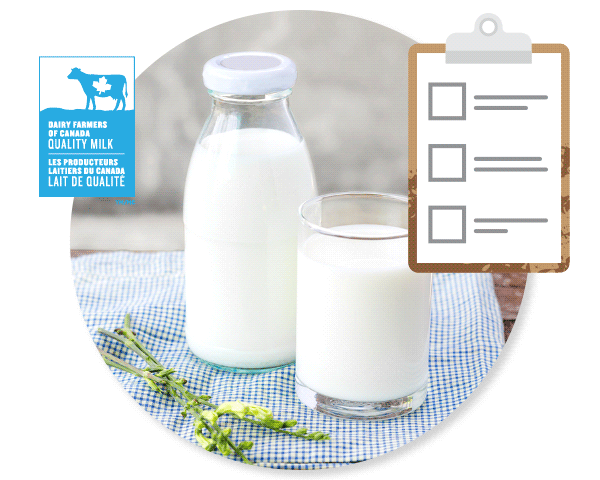 DID YOU KNOW?
When you see the Blue Cow Logo on a product, it means it's made with 100% Canadian quality milk that meets some of the highest standards in the world.
Learn More
Preparation
Set oven to broil and place oven rack in the middle of the oven. Spread the assorted mushrooms onto a non-stick baking pan and roast for 10-15 mins until lightly browned. Remove and season with salt and pepper to taste. Set aside.
Heat olive oil over medium heat in a large skillet or saucepan. Sauté onions for 4-6 minutes until lightly browned.
While onions are cooking, add dried porcini mushrooms to water and soak for 15 – 20 mins. Blend with a hand blender until smooth, set aside.
Add rice to the onions and stir. Cook for 4-6 minutes to gently toast the rice.
Deglaze the pan with white wine. Cook for 1-2 minutes. Begin to add the stock in ¼ cup increments. Continue to stir slowly. As the rice absorbs liquid and begins to dry up, add additional liquid in ¼ cup increments. Season with salt and pepper to taste.
Continue until rice is al dente, but almost cooked through, 12-15 mins. Add porcini mushroom mixture and stir until absorbed, 2-4 minutes. Remove from heat.
Set aside ½ cup of the roasted mushrooms to top the risotto when serving. Add remaining roasted mushrooms, turkey breast and butter. Mix to combine. Top with fresh parsley, ½ cup roasted mushrooms and Parmesan cheese. Serve immediately.
Learn more about