This is the White Egg Sauce recipe.
Prep: 15 min
Cooking: 8 min
Yields 2 cups / 500 mL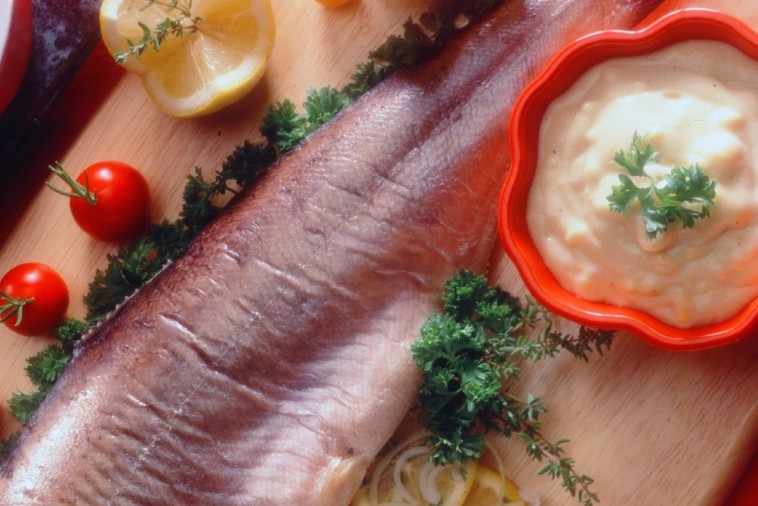 Ingredients
1 bay leaf
1/2 onion
3 cloves
3 tbsp (45 mL) butter
3 tbsp (45 mL) all-purpose flour
2 cup (500 mL) Milk
1/4 tsp (1 mL) ground nutmeg
Salt and pepper to taste
6 hard-boiled egg yolks chopped
2 tsp (10 mL) Dijon mustard
Preparation
Secure bay leaf on half onion with cloves.
Melt butter in saucepan. Stir in flour and cook for 2 minutes while stirring. Add milk and pricked onion. Continue cooking for 6 minutes, stirring. Remove onion. Add nutmeg and season to taste. Stir in egg yolks and Dijon mustard. Mix well, remove from heat and serve immediately.
Tips
Learn more about