This Annual Report provides an overview of some of the activities and achievement of the organization over the past year, from July 2014 to July 2015.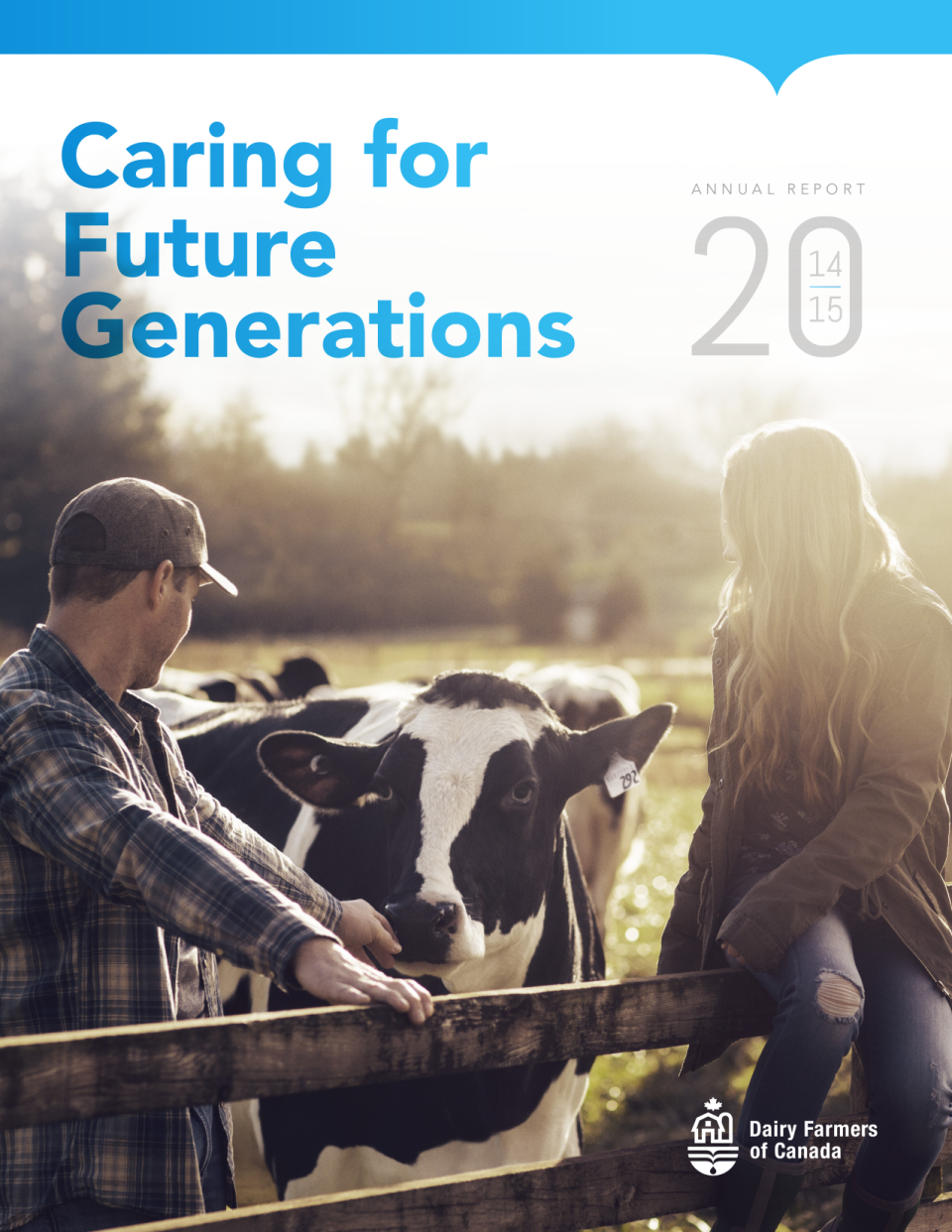 Mission, Vision and Purpose
Our Mission
We are committed to promoting and defending the interests of all Canadian dairy farmers, locally and abroad, as well as providing a forum for discussion and consensus-building that ensures an environment conducive to farmers' economic viability within the context of supply management.
Our Vision
We believe in a dairy industry that comprises profitable, independent farms operating within a dynamic supply management system, producing and promoting safe and high-quality dairy products to all Canadians.
Our Purpose
We embody the most comprehensive and credible source of information pertaining to political, economic, legislative, marketing and nutrition issues affecting the Canadian dairy industry and its stakeholders and we move these issues forward in the best interests of Canadian dairy farmers.
We provide leadership in support of: 
Canadian dairy farmers standing together to exert control over their collective destiny; 
producing high-quality milk on Canadian dairy farms; 
aiming for sustainable dairy production; 
developing and maintaining effective legislation, the implementation of which protects supply management; 
providing solutions to provincial and national challenges; 
achieving consensus on national dairy policies and initiatives, including the creation of a national pool; 
promoting the principles, goals and benefits of the supply management system to all stakeholders, on a global scale; 
implementing credible education, research and marketing practices pertaining to dairy products, on a national scale; 
finding ways to grow the market for dairy products.
Download the complete annual report

English
January, 2015
pdf (37.04 MB)
download

French
January, 2015
pdf (36.99 MB)
download