Highlights
Caring for the quality of life of all animals is a fundamental part of our values as dairy farmers
Dairy farmers work closely with stakeholders and experts on animal safety, health, and wellbeing initiatives
Our passion and dedication to quality care starts young. Many of our dairy farmers grew up on farms or have worked closely with animals their entire lives. That's why being mindful and proactive when it comes to animal comfort, health, and overall quality of life is more than just a job – it's part of who we are. Our commitment to animal care is also the reason why our dairy farmers have taken the lead in framing animal care standards for the Canadian dairy industry. We've forged lasting relationships with our country's veterinarians, research experts, cow nutritionists, and even animal welfare advocacy groups to better look out for our animals.
Creature comforts come first
Dairy cows are calm by nature and thrive in low-stress environments, so Dairy Farmers of Canada and our members put all their efforts towards making sure our heifers and cows are well taken care of.
It's simple: a happy, comfortable cow produces more milk per day.
That commitment extends beyond outfitting barns with soft, cozy bedding, ensuring each cow has the space it needs to easily move around, or providing them with fresh feed, grown on the farm, that corresponds to their nutritional needs. Working with cow nutritionist is one of the extra steps we take to tend to our herds for optimal health. Some farms even have waterbeds; most farms give cows regular pedicures for healthy hoof-hygiene and install cow brushes (or scratchers) that help cows get at bothersome itches while stimulating blood circulation which promotes coat health.
Our dairy farmers spend hours with our cows every day. Our farmers are diligent in giving each animal individual attention and paying attention to how each cow is feeling. By keeping a close eye on each animal's overall health, our farmers can quickly jump in to prevent any discomfort and treat illness at its earliest stages.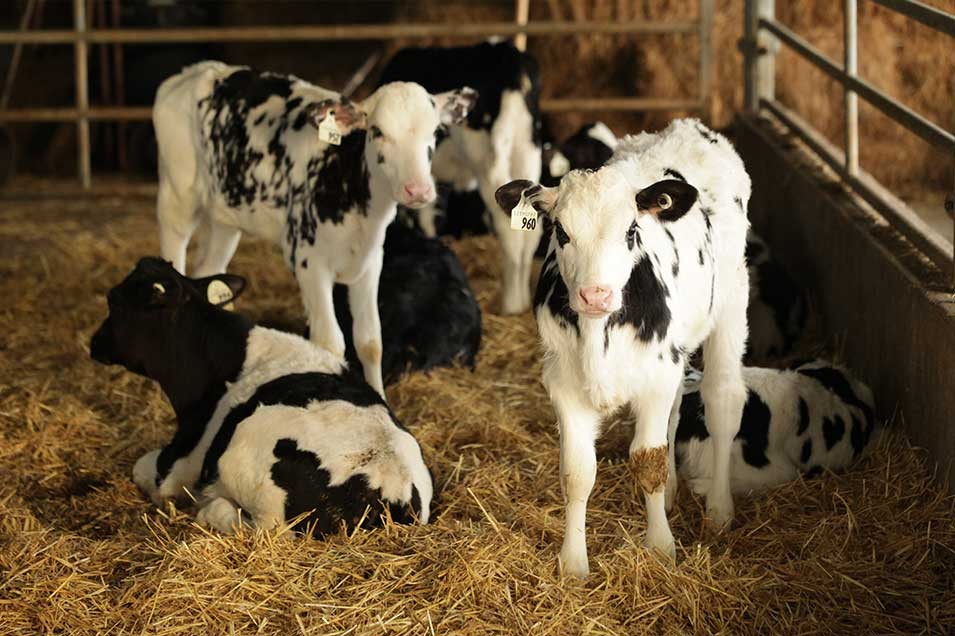 Not just a standard, but our family values
For Canadian dairy farmers, cows have always been part of the family. Treating them with dignity and respect is more than just good for business – it's personal. Everyone involved in our industry, from our farmers, veterinarians, and researchers, to our friends and neighbours, must hold each other to the highest standard of animal care through our Code of Practice for the Care and Handling of Dairy Cattle. 
The Code was put together with extensive research and input from our partners across a varied range of organizations, initiated by the National Farm Animal Care Council (NFACC). It serves as our promise to our four-legged counterparts and establishes our quality of care requirements for all areas of the practice of dairy farming.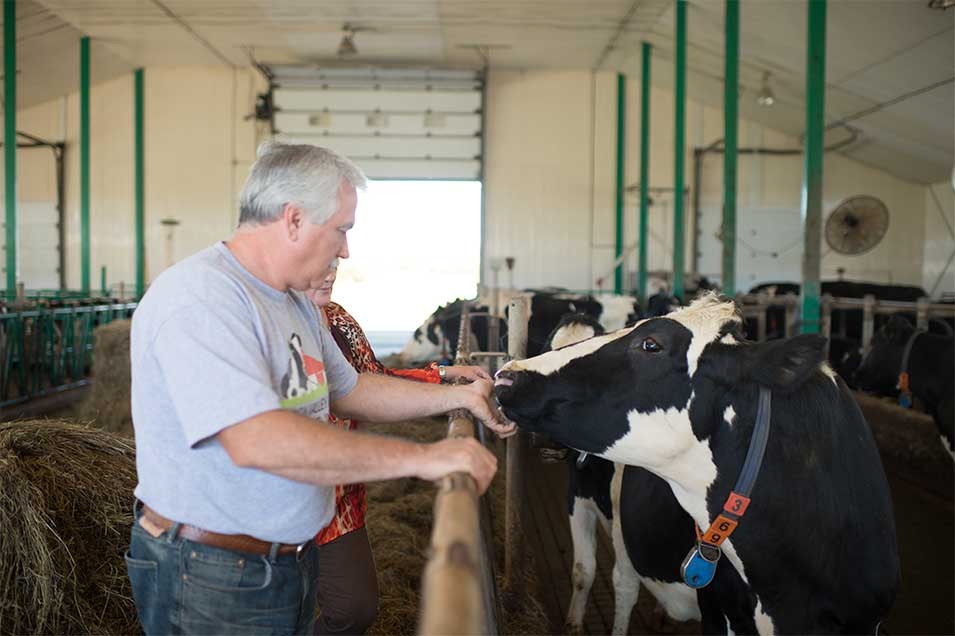 We're all in this together
Working closely with the NFACC and other animal advocacy organizations like the BC SPCA, we're able to expand on previous research and practices, sharing knowledge and resources to explore how we can enhance the care of not only dairy cows, but all livestock.
We are deeply invested in improving the quality of life of our farm animals. We collaborate regularly with other members of the farming community.
Keeping dairy cows and other farm animals safe, happy, and well cared for is something we take very seriously. Cutting corners when it comes to animal welfare not only breaches our Code, but goes against our fundamental values as farmers.