Highlights
Young dairy farmers are bringing new skills and knowledge to a once primarily manual traditional job.
With the help of new technologies, they're transforming Canada's dairy industry for the better.
One thing remains constant: a very Canadian commitment to producing the best possible milk.
Along with robots on the farm and cows wearing smart trackers, a new generation of dairy farmers has emerged. Dairy farming in Canada is not the same job it was 20 years ago. What does it take to be a dairy farmer in Canada today? Our young farmers weigh in.
It takes creativity
Strong problem-solving skills and creativity are increasingly important for today's dairy farmers. As the collection of new types of data is made possible with technology, there's a lot more room for applying creativity to farm management solutions, whether in terms of animal care and comfort or sustainable crop management. It's not just manual work.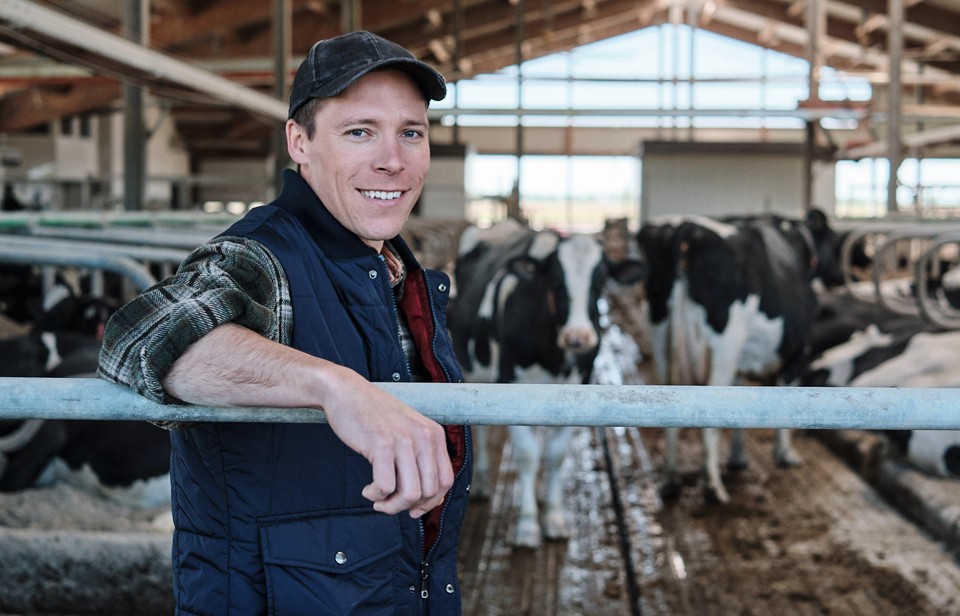 Working with nature and technology, and running your own business brings about other challenges. The circumstances of the work can change in a moment, explains Stephanie Stott from Frimag Farm. "You do have a rough outline of your schedule day-to-day, you do have a routine, but anything can happen." When equipment breaks or the weather isn't cooperating, that's when creativity comes in handy.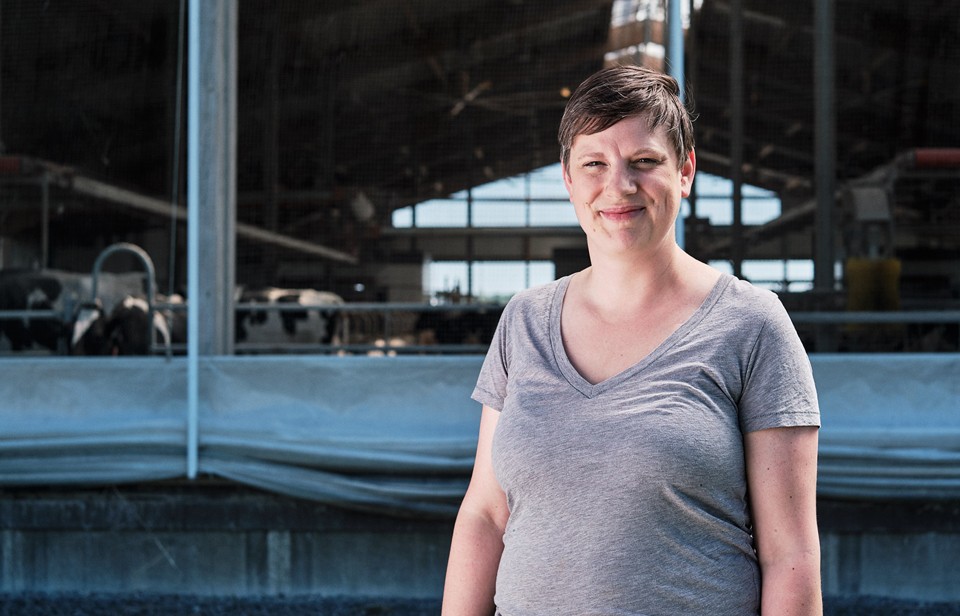 It takes care
Providing cows with the basic necessities such as good feed and comfortable bedding is important, but so is being patient and attentive. "If  you don't like cows, you won't get very far," cautions Ana-Maria Martin from Lorami Farm. That's because cows that lead a calm and comfortable life naturally produce more milk.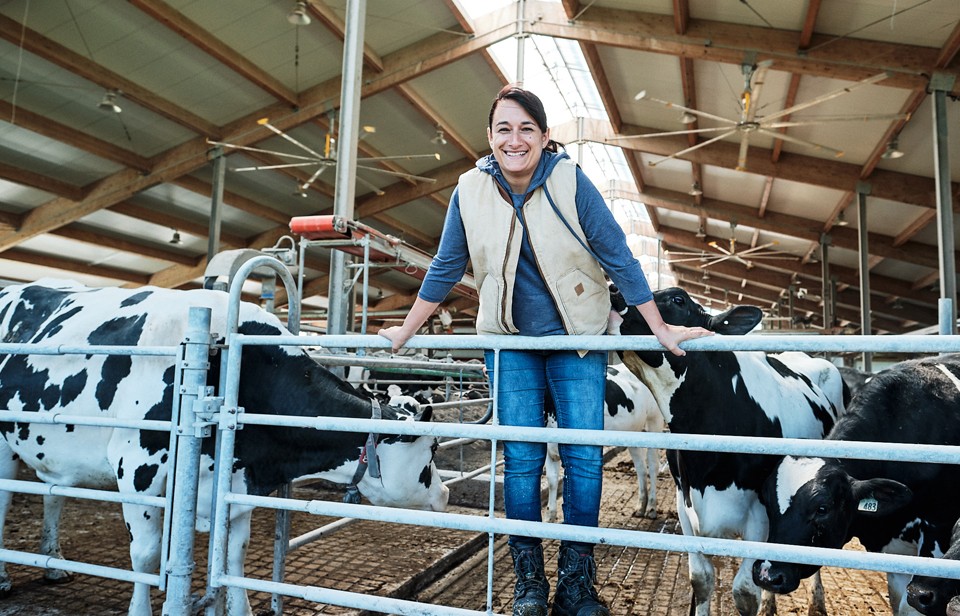 Ana-Maria credits consistency and a keen sense of observation, skills she first honed in her former career as an early childhood educator, as key elements of her success as a dairy farmer today. Cows require a calm and stable routine, and the better a farmer knows his or her cows, the better he or she can tend to them.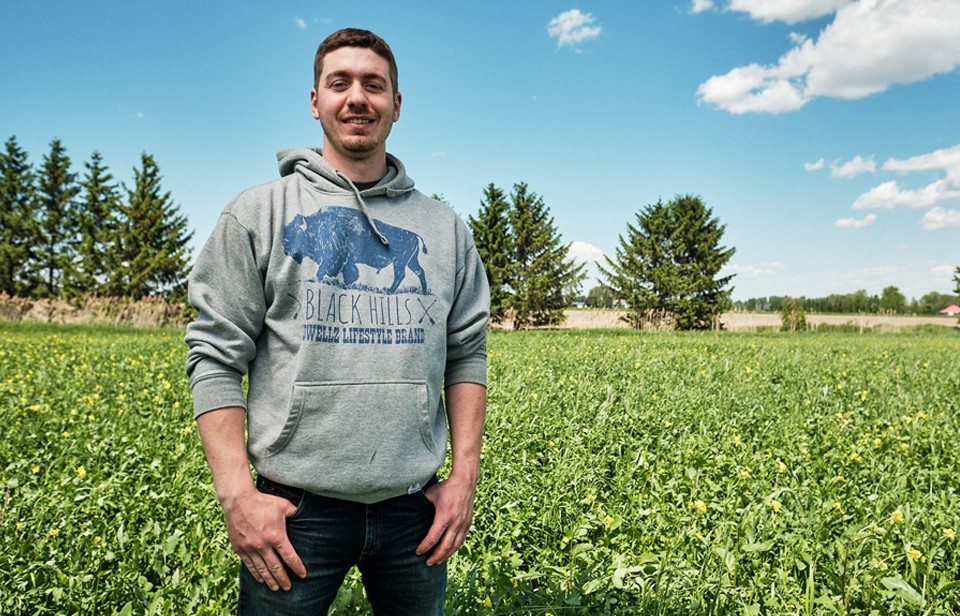 It takes grit
"People are surprised that people want to do this," says Stephanie with a laugh, alluding to the nature of work schedule, 7 days a week and 365 days a year. But knowing first-hand all the care and love that goes into making quality food, whether it's Canadian milk or a jar of homemade strawberry jam, is what makes it all worth it for her.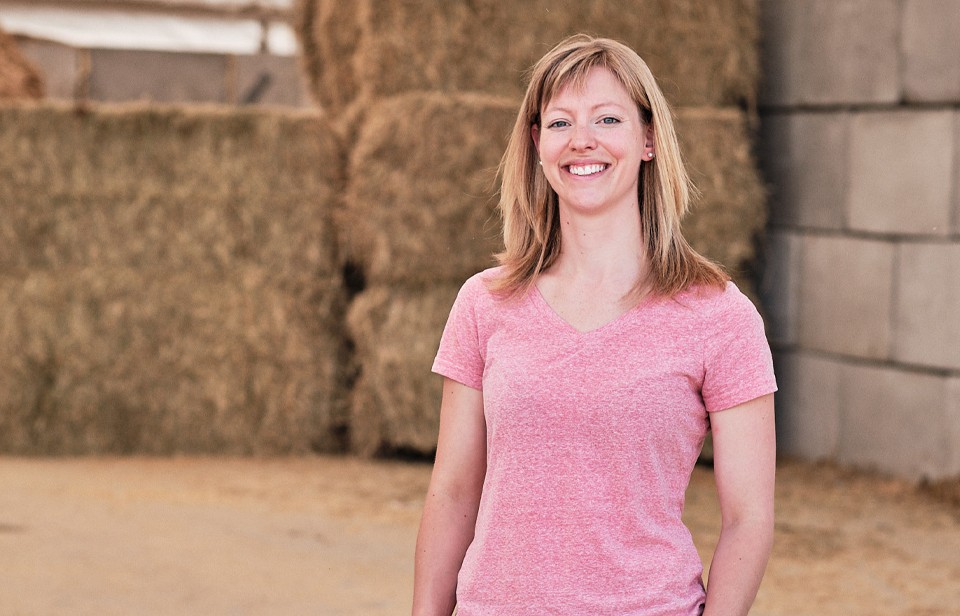 For many farmers, like Marie-Pier Vincent, cows are the number one priority. "They're  what gets me up in the morning. I don't feel like it's work when I'm at the farm," she says while also admitting that she was up at 5 am to milk the cows.
It's their commitment to quality
Making Canadian milk the best it can be is about more than just the final product. It's a labour of love.
"We are sort of all connected at some level," says Stephanie. "If I give my mom something that we produced and she shares it with her friends, and they share it with their families. I always have to feel good about what we're putting out in terms of quality of a product and we do. We stand by it."