#HereForCanada during COVID-19 and always
Even in uncertain times, we do what we've always done as dairy farmers—we care for our herds so that Canadians can care for their families. Learn how we're supporting communities across the country and keeping shelves stocked with high-quality dairy that Canadians love.
One day, not very long ago, we woke up to find the world had changed.
But one important thing has stayed the same: Canadian dairy farmers continue to work tirelessly, day-in and day-out, to ensure that Canadians can feed their families with milk produced to standards among the highest in the world.
Our farmers have families too. Many of them working side-by-side to ensure we can keep our fridges stocked with the help of people in our supply chain, like the truck drivers making essential deliveries.
Social solidarity is a core value for dairy farmers. This is a time for all of us to come together, and we remain committed in doing our part to support public health efforts and prevent the spread of COVID-19.
They say farmers help keep Canada strong, but the truth is, feeding Canadians is what keeps us strong.
Donating $5 Million
Now more than ever, we believe that every Canadian should be able to feed their family—no matter where they are. That's why dairy farmers across the country are supporting families in need by donating over $5 million to local food banks.
We are only as strong as the communities we serve, and Canadian food banks serve over 850,000 people every single month.
Keeping the Shelves Stocked
While farmers are working hard to produce enough dairy to meet demand, Canada's food distribution system is also hard at work to ensure our top quality dairy products continue to be stocked on grocery store shelves.
Milk and other dairy products are staples in millions of Canadian homes, and we're doing everything we can to make them available for consumers.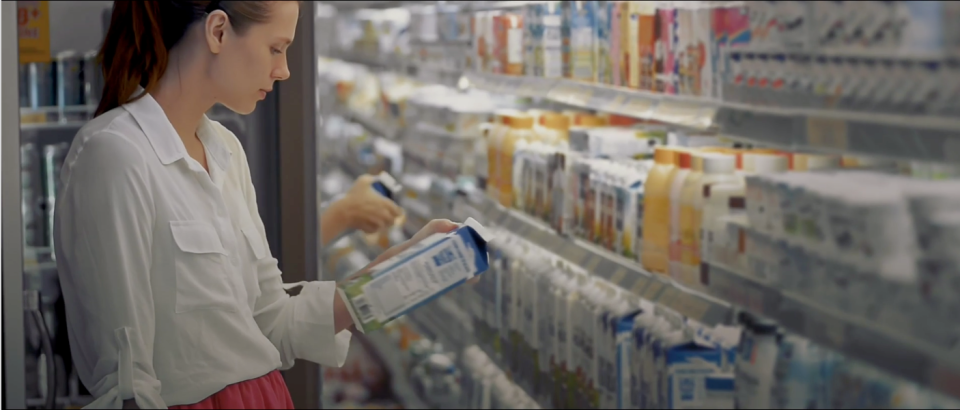 Caring for Our Cows
From around-the-clock care to providing comfortable shelter and nutritious food, caring for our cows is a labour of love. Their well-being has been and always will be a high priority on Canadian dairy farms.
We believe that to be proud of our industry, we must have a stake in shaping better animal care policies and be held accountable for our practices.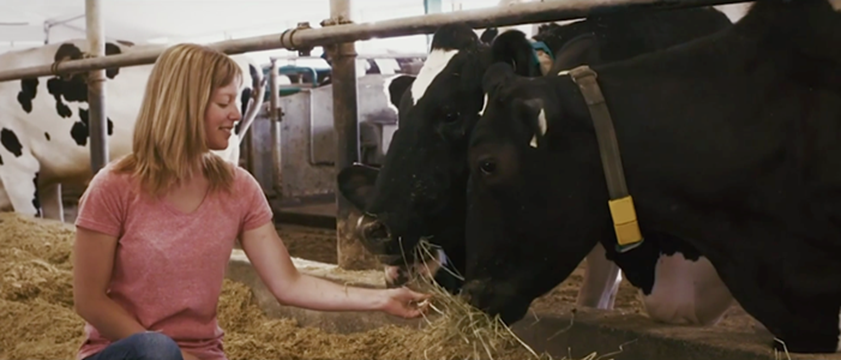 COVID-19 Information for Consumers
As we all attempt to adjust to a "new normal," we understand that consumers have a variety of questions about milk and dairy products. Information and answers to your most frequently asked COVID-19 questions can be found here.
We thank the many public health officials, organizations, frontline workers and all those working to protect public health during this challenging time.