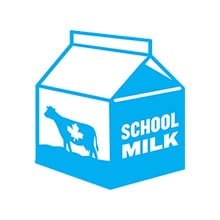 WIN A PIZZA & MILK PARTY.
BE THE SCHOOL SUPERHERO.
The contest is now over. Thank you for participating!
Not sure if your school participated in the School Milk Program? Contact them to find out.
Nutritious. It's a protein-rich beverage that is part of a well-balanced lunch.
Reduced Cost. Subsidized in part by local dairy farmers and dairy processors.
Local. 100% Canadian milk made to high Canadian standards.
Convenient. No need to worry about a container spilling in the lunch box.
Time saver. It's one less thing to pack for lunch.