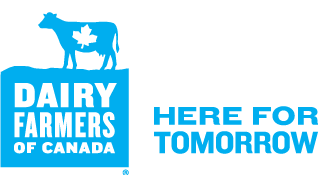 Sustainability means being here for tomorrow
Dairy farmers have always been stewards of the land, so sustainability comes naturally to us. See what it takes to be global leaders in sustainable farming today and what we mean when we say we're here for tomorrow.
Our partners in sustainability are helping Canadian dairy farmers make impactful changes on the farm. The stories below are some examples of innovative sustainability projects being undertaken by dairy farmers with help from organizations like Tree Canada, Ducks Unlimited Canada and Cleanfarms.
RESEARCH, INNOVATIONS & EDUCATION