TOGETHER FOR A GREENER TOMORROW
TOGETHER FOR A GREENER TOMORROW
PLANTING TREES ACROSS THE COUNTRY.
When it comes to making the world a greener place, we're in! Our partnership with Tree Canada is one of the ways we're working towards a more sustainable future. 
This spring, we're sponsoring the planting of 25,000 trees as part of the National Greening Program, in support of the federal government's Two Billion Trees initiative.
Together, we can grow our sustainability efforts and make an impactful change in the lives of all Canadians. Join us by donating today, for a greener tomorrow.
WHEN YOU DONATE TO TREE CANADA
WE'LL MATCH IT*
DONATE NOW
The 50,000 trees Dairy Farmers of Canada has donated in the past to Tree Canada plus the 25,000 trees that we'll help plant in 2023 have the capacity to sequester 15,000 tonnes of carbon in their lifetime.
GROWING A MORE SUSTAINABLE FUTURE.
Trees are an integral part of a healthy ecosystem, bringing us cleaner air, water, and soil, creating habitat for wildlife, and absorbing carbon from the atmosphere. Which is why we're planting more trees to help fight climate change.
Learn how one family in BC is promoting biodiversity on their dairy farm.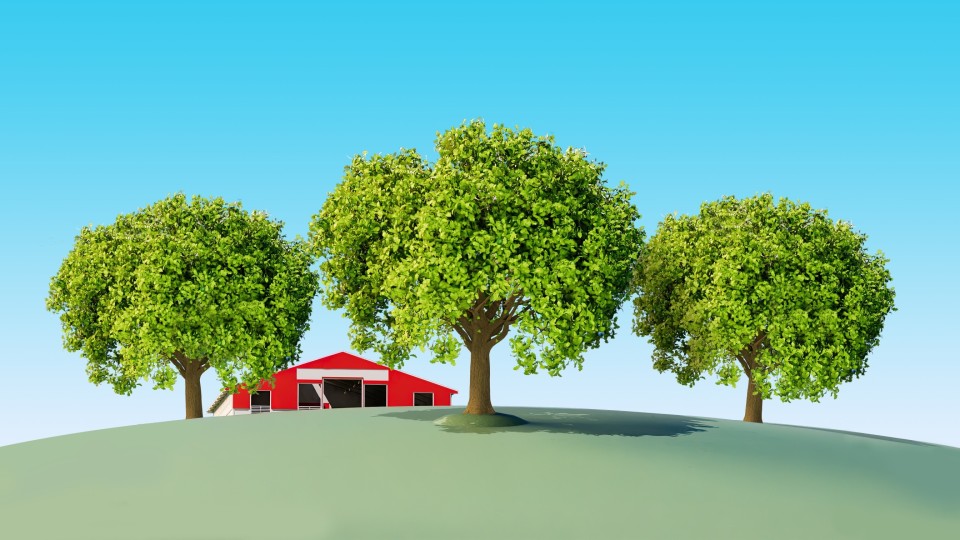 *The aggregate amount of DFC's donation to Tree Canada, including any matching initiatives undertaken by DFC in conjunction with Tree Canada, shall not exceed $20,000.00." Donation matching ends May 19, 2023.