present
Our Future is Net-Zero. Who's in?
Canadian dairy farmers are proud to produce milk while taking care of the environment for future generations. And their next goal? Net-zero greenhouse gas emissions by the year 2050!
Net-zero emissions means achieving an overall balance between greenhouse gases (GHG) emitted from farms, and the greenhouse gases they remove from the atmosphere. In other words, the idea is to reduce emissions at the farm level as much as possible and offset the remainder through carbon sequestration, bringing net emissions to zero.
Canadian Dairy Farm Discovery
HOW CAN NET ZERO BE ACHIEVED ON FARMS?
There are lots of ways farmers can reduce emissions on farms and capture carbon from the air. Here are a few of them.
Look for the Blue Cow logo when buying dairy products. This symbol means products are made with 100% Canadian milk that meet high standards of quality, animal care, and sustainability. Ask any Canadian dairy farmer. They'll say, "I'm in".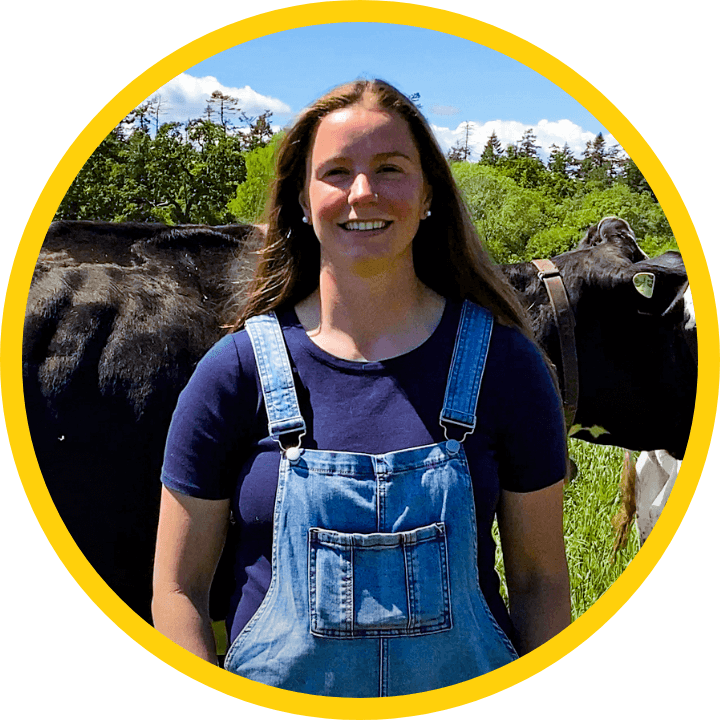 Less than 1% of Canada's total greenhouse gas emissions come from dairy farms. And their goal is net-zero emissions by 2050.
The carbon footprint of one litre of Canadian milk is less than half the global average.
A large majority of Canadian dairy farmers rotate crops, which is a key practice of regenerative agriculture.