5 holiday recipes for the eggnog aficionado in you
Homemade eggnog is a Christmas classic, but it doesn't always have to be served in a punch bowl. From pie to panna cotta, desserts to drinks, delight your guests with holiday recipes that level up your eggnog game.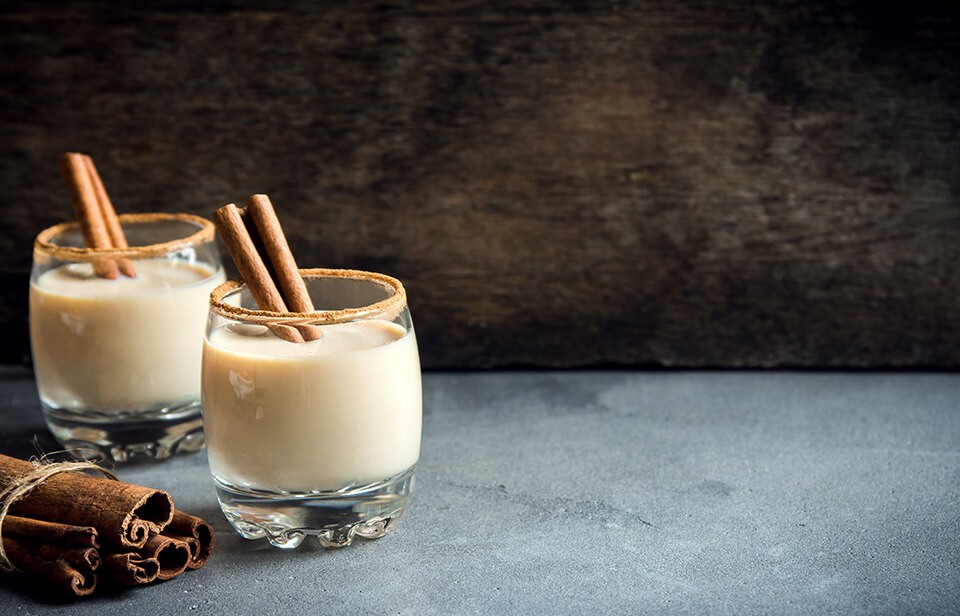 1. Eggnog panna cotta

Skip the sip and grab a spoon. Add an elegant touch to any holiday table with this beautiful creamy dessert that will have guests oohing and aahing. Made with classic eggs, cream, milk, wonderfully aromatic holiday spices, and topped with an extra little treat, this eggnog dessert can be prepared 2-3 days in advance and easily assembled right before serving, so you can spend more time with your guests and less time in the kitchen.

2. Fireside coffee nog

Chill by the fire with the ones you love and a glass (or mug) of this sumptuous specialty beverage. The java gives it a nice little jolt of flavour, and the ice cream topping adds a cool touch to a cozy evening. So rich and delicious, this eggnog recipe can do double duty as drink and dessert. 

3. Traditional eggnog

Some traditions live strong, and if you're not big on change, you'll love this tried, true (and tasty) recipe. Egg whites beaten into soft white peaks, yolks beaten to a beautiful lemon colour, cream whipped to perfection, all folded together and gently stirred with milk, rum, and vanilla and topped with nutmeg. Put on your favourite holiday tunes and pour yourself a glass. Classic. 

4. Eggnog pie

Have your pie and eat it too with this eggnog recipe and perfect Christmas dessert. Traditional eggnog becomes the custardy filling for a heavenly pie that will make any party a little sweeter. Garnish with whipped cream, shaved chocolate, and cherries for a little festive flourish and pass the forks! Everyone can enjoy a slice of the holidays.

5. Eggnog Alexander

You won't believe that something so luxuriously delicious can be whipped up with just four simple ingredients and a few minutes. Add a splash of crème de cacao and brandy to classic eggnog, plus a pinch of nutmeg to spice things up. Chilled and served over ice, this drink ups the cool factor at any Christmas party.