The choices seem endless: chocolate mint, pineapple sage, Thai basil, lemon thyme...each has its own vibrant flavour and fragrance. And while some herbs have similar flavours, they're not all interchangeable. Feeling overwhelmed by all the choices? Thinking about herbs as families will put you on a path of delicious exploration.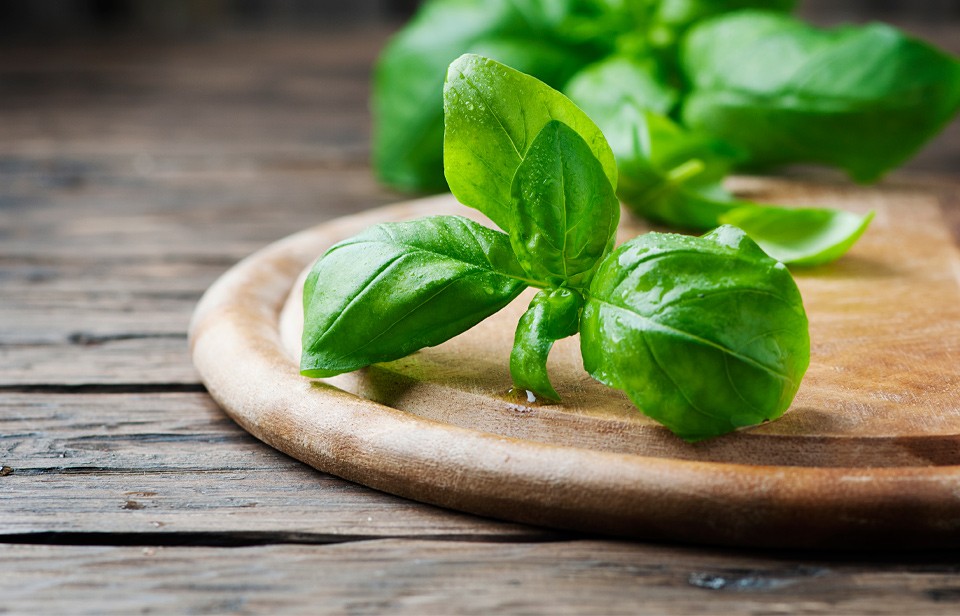 Leafy herbs
Broad-leafed herbs like mint, Italian basil, oregano, and flat-leaf parsley are a classic garnish when finely chopped, with their vibrant and versatile flavour profiles. But whole leaves are also a wonderful ingredient in salads. Leaves of parsley, oregano and tarragon give a salad of mixed baby greens exciting depth and aroma. Lightly torn mints and basils of all kinds are great in fruit salads, especially with a little whipped cream, yogurt, or cottage cheese on the side. The fats in dairy products really help herbal flavours bloom.
Mild herbs like these are incredibly delicious with buttery scrambled eggs.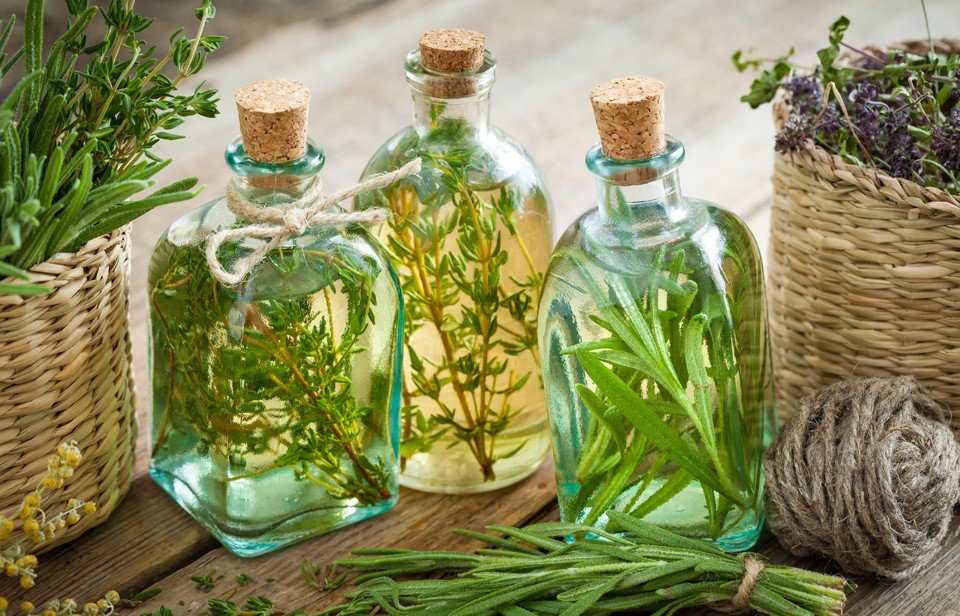 Resinous herbs
While they're actually members of the mint family, herbs like rosemary, thyme, sage and lavender all have concentrated compounds that give them a slightly pine-y taste and smell. This character makes them essentially interchangeable with each other, but not always with other herbs.
Their strong perfume is released by bruising or chopping, and adds a savoury aroma to vegetable dishes and grilled meats.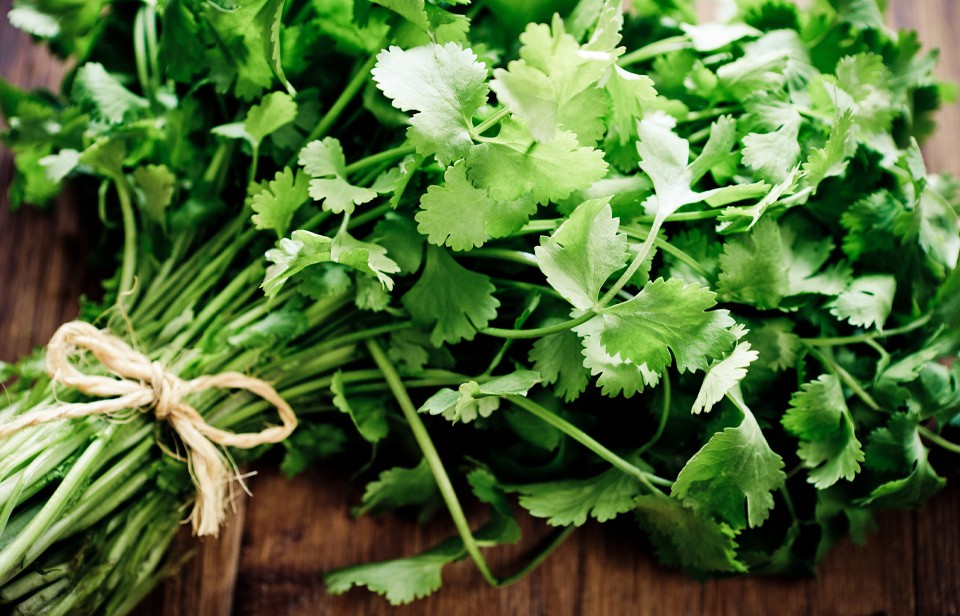 Cilantro
The leaf of the coriander plant deserves special mention, as it's the most commonly used herb in the world. In some cuisines, the stems and roots are also used, and you may also know the flavour of coriander seed. Cilantro's flavour is distinctly bright and floral – some people even find it slightly soapy. It heightens the flavour of almost any spiced dish and is complemented by the creamy flavours and textures of mild Canadian cheeses and sour cream.
Growing herbs
Herbs are easy to grow at home, either in a garden or in containers. A surprising number of herbs are perennial in Canada, and if you have strong sun and robust plants, many ground-planted herbs will come back year after year. Mint is especially hardy (it can spread like a weed) and will even grow in shaded areas. Cilantro can be tricky to grow at home, as it requires particular soil conditions.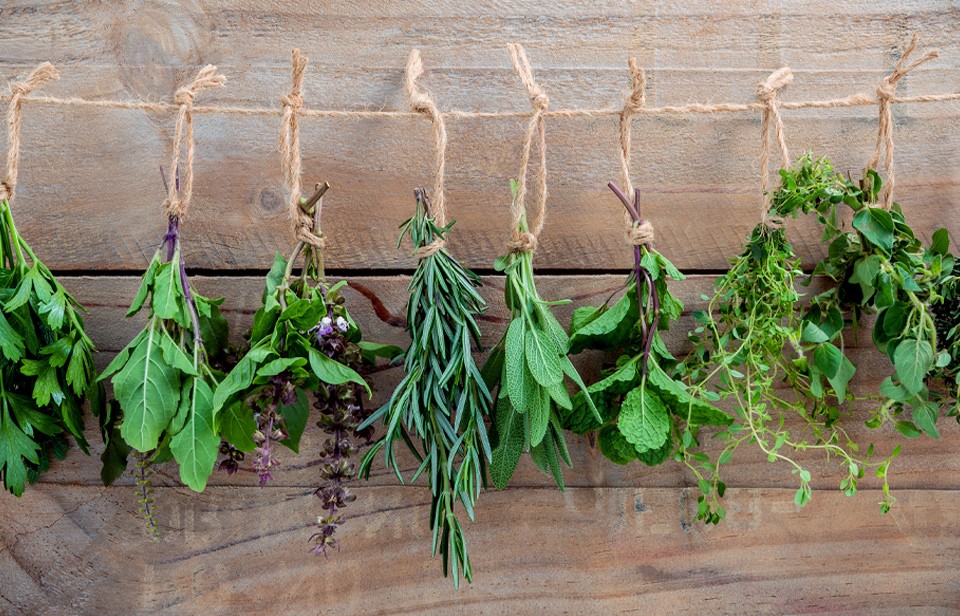 Drying herbs
Drying fresh herbs at home can be as high-tech as using an electric dehydrator, or as low-tech as hanging bunches of them in the sun on a clothes line. Any warm place that has good ventilation will do. When the leaves crumble between your fingers, they're ready to go into air-tight jars. Large bunches of small-leaf herbs like thyme and rosemary can be rolled between your hands to release the leaves from the stems. But try to keep dried leaves whole, as they'll retain more flavour. The resinous herbs dry especially well, developing a mellow, woodsy depth that makes them so delicious in the slowly simmered comfort foods of fall and winter. We can promise you'll find those dishes doubly satisfying when they're made with herbs you've tended and dried yourself.