Blue Ermite Cheese Pears with Crab
This is the Blue Ermite Cheese Pears with Crab recipe.
Yields 4 servings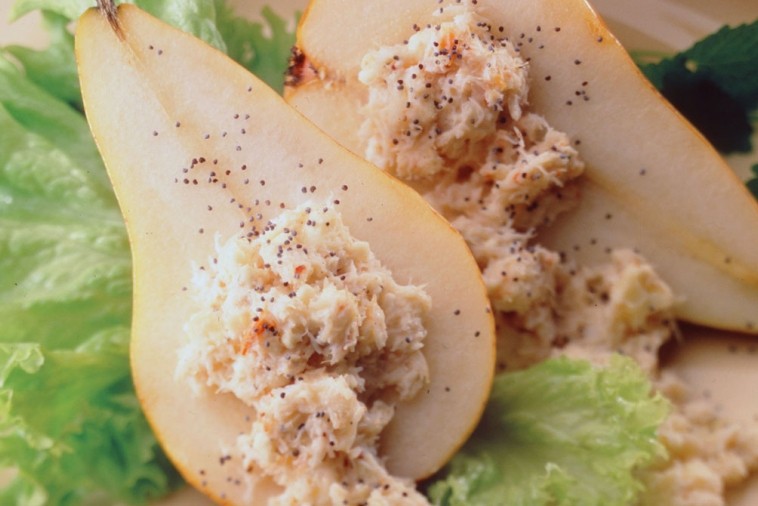 Ingredients
4 ripe pears
4 oz (125 g) Canadian Blue Ermite cheese at room temperature
1 can (6.5 oz/184 mL) crabmeat drained
1 tbsp (15 mL) mayonnaise
Salt and pepper to taste
Poppy seeds
Preparation
Cut pears in half. Scoop out centre to form small cavity and set aside.
In bowl, mix Canadian Blue Ermite cheese with remaining ingredients, except poppy seeds. Season to taste with salt and pepper. Mix well. Fill pear halves with crab mixture. Sprinkle with poppy seeds and serve immediately.
Tips
Learn more about