This is the Cheese Sticks recipe.
Yields 2 servings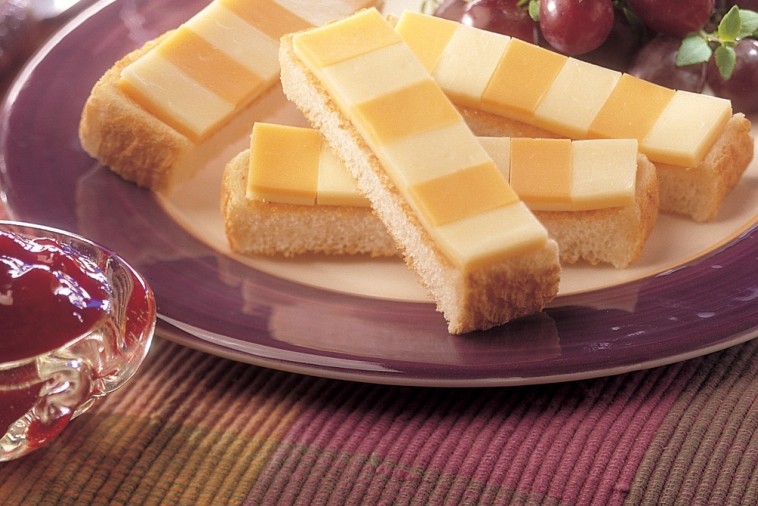 Ingredients
4 slices of milk bread
2 tbsp (30 mL) butter
4 slices of Canadian Cheddar cheese
4 slices of Canadian Swiss* cheese
1/4 cup (60 mL) strawberry jam
Preparation
Toast bread slices. Butter toasts. Press together one slice of Canadian Cheddar cheeseand one slice of Canadian Swiss cheese, cut in 6 strips. Top toasts with alterning colours of cheese strips.
Cut toasts crosswise in 4 strips. Repeat operation with remaining cheese and toasts. Serve with strawberry jam.
Tips
For a change of taste use Canadian Mozzarella cheese slices.
Learn more about