Chicken Breasts with Rosemary
This recipe is taken from the 1995 Milk Calendar. This is the Chicken Breasts with Rosemary recipe.
Prep: 10 min - 15 min
Cooking: 15 min - 20 min
Yields 6 servings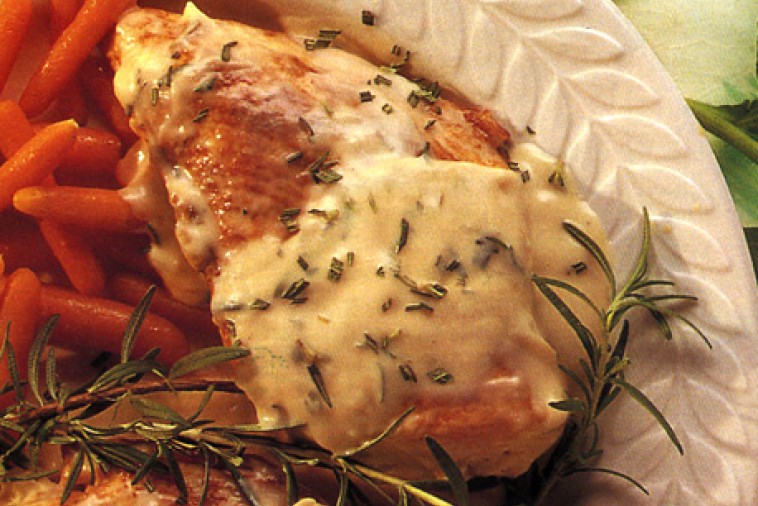 Ingredients
6 chicken breasts
Salt and pepper to taste
1/3 cup (80 mL) all-purpose flour
2 tbsp (30 mL) butter
1/2 cup (125 mL) chicken broth
1/2 tsp (2 mL) dried rosemary
1 cup (250 mL) 35 % cream
1 tbsp (15 mL) Dijon mustard
Preparation
Pat chicken dry and season lightly with salt and pepper. Dip chicken in flour. Shake off any excess flour. Heat butter in a large, heavy skillet. Cook chicken 4 to 6 min per side or until no longer pink in the center and lightly browned. Remove from pan. Discard any fat from pan. Return pan to heat.
Add chicken broth and rosemary. Cook 2 min. Add cream and Dijon mustard. Bring to a boil. Cook 4 to 5 min until slightly thickened. Season to taste with salt and pepper.
Return chicken to pan. Coat with sauce and heat thoroughly.
Tips
Learn more about