This is the Cold Melon Soup recipe.
Yields 2 servings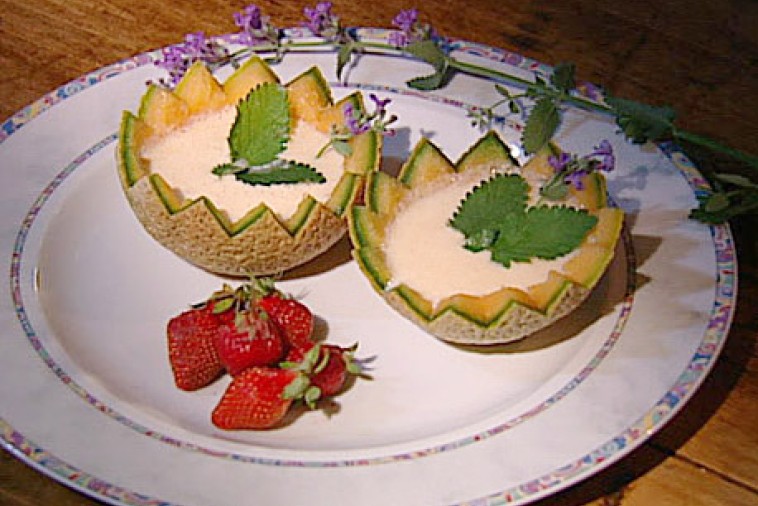 Ingredients
1 small cantaloupe melon
1 cup (250 mL) plain yogurt
1 cup (250 mL) sour cream
Sugar if required
Fresh strawberries to garnish
Preparation
Cut cantaloupe in two, in a sawtooth pattern, and remove seeds. Remove flesh; the hollowed-out halves will be used as cups or soup bowls.
Combine melon, yogurt and sour cream in blender. If cantaloupe is not quite ripe, add a bit of sugar. Garnish with fresh strawberries.
Jean Soulard, Executive Chef, Le Château Frontenac
Tips