Cranberry White Chocolate Parfait
By Stacey Kasdorf, Instagram @staceykasdorf

You can't get through the holidays without a hearty dose of chocolate-based Christmas desserts. If you need a break from the yule log and the Christmas cookies, here's a quick and easy dessert recipe that literally anyone can do. In this Cranberry White Chocolate concoction, the fun layers of a yogourt parfait get a delicious makeover with the help of white chocolate pudding made with Canadian milk. Vanilla whipped cream, dark chocolate shavings and a Ginger Snap crumble top it off, making for a sweet and rich Christmas dessert that still feels light. If you're celebrating with family, we recommend getting the kids to help: they'll be proud to show off their kitchen skills, and in the meantime everyone will get extra time to wrap up those last minute gifts!
Yields 5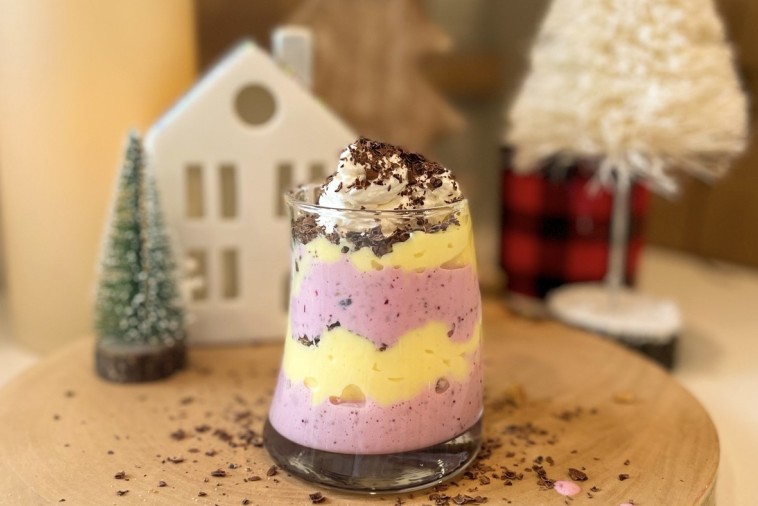 Ingredients
Cranberry Layer
1 cup (250 ml) frozen cranberries, thawed
2 cups (250 ml) plain Canadian yogurt
¼ cup (60 ml) maple syrup
White Chocolate Layer
1 box of white chocolate instant pudding
2 cups (500 ml) 3.25% Canadian milk
Cookie Crumbs & Chocolate Layers
Crumbled Ginger Snap Cookies
Shaved dark chocolate - about a 1/3 of a cup (80 ml)
Topping
Canadian whipping cream
A splash of vanilla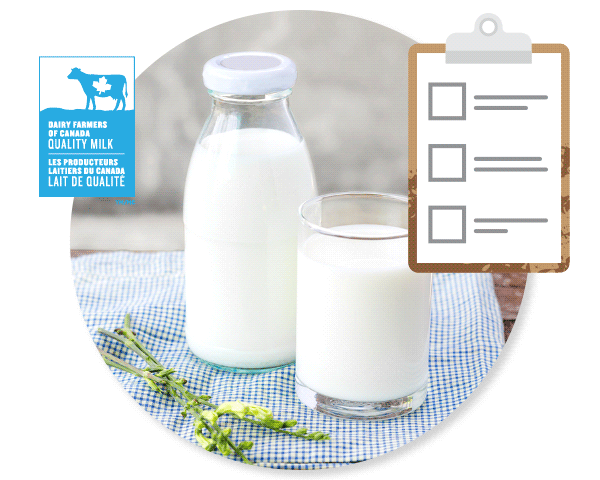 DID YOU KNOW?
When you see the Blue Cow Logo on a product, it means it's made with 100% Canadian quality milk that meets some of the highest standards in the world.
Learn More
Preparation
Prepare white chocolate instant pudding according to instructions. I use 3.25% milk to make it extra creamy.
Blend cranberries, yogurt and maple syrup in a high-powered blender until smooth.
Crush Ginger Snap cookies.
Shave dark chocolate pieces - you only need about 1/3 of a cup.
Use a hand mixer to whip the whipping cream. Add a dash of vanilla. Whip until stiff peaks form.
Get 5 clear glasses to assemble the parfaits.
Start with a layer of the cranberry mixture, then sprinkle a layer of cookie crumbs, then a white chocolate pudding layer, then sprinkle a layer of dark chocolate. Repeat x 2.
Top with whipped cream and sprinkle with more dark chocolate.
Tips
For more recipe inspiration by Stacey Kasdorf, visit her Instagram Page @staceykasdorf
The Ginger Snap cookies can be replaced by Graham crackers. 
Unsure how to whip cream? Visit our recipe page : How to whip cream at home.