Cream Cheese on Rye with Nutty Salad
This is the Cream Cheese on Rye with Nutty Salad recipe.
Prep: 10 min
Cooking: 10 min - 15 min
Yields 4 servings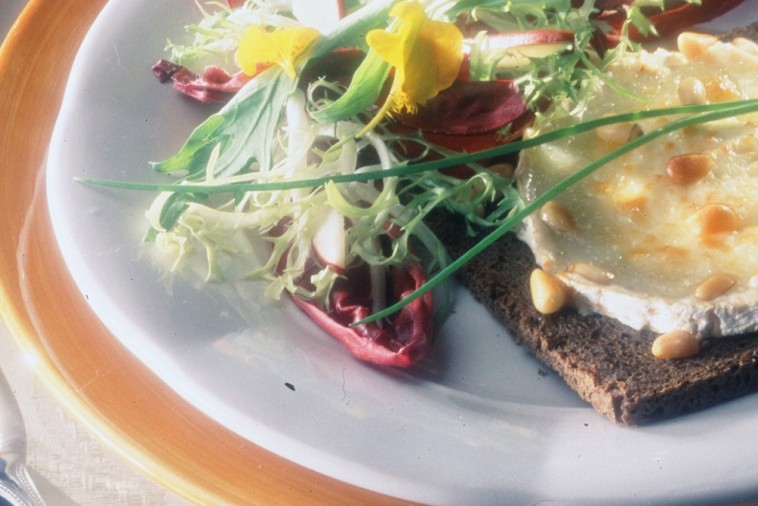 Ingredients
4 slices of dark rye bread
Butter
8 oz (250 g) Canadian Cream cheese cut in 4 slices
Nut oil
2 endives
2 apples cored and sliced
Few radicchio leaves
Salt and pepper to taste
Roasted pine nuts to taste
Fresh chives chopped
Preparation
Preheat oven to 375 °C (190 °F).
Spread bread slices with butter and toast on baking sheet for 5 to 10 minutes, or until slightly golden. Remove from oven, top with Canadian Cream cheese and brush lightly with nut oil.
Grill cheese under broiler until golden brown and very hot. Remove from oven and place each slice of bread on a dinner plate.
Arrange endive and radicchio leaves nicely on plates. Top with apple slices. Season to taste with salt and pepper. Garnish with pine nuts and chopped chives. If desired, drizzle salad lightly with additional nut oil.
Tips
Learn more about