This is the Creamy Herb Dip recipe.
Prep: 5 min
Refrigeration: 1 h
Yields 375 mL / 1 1/2 c.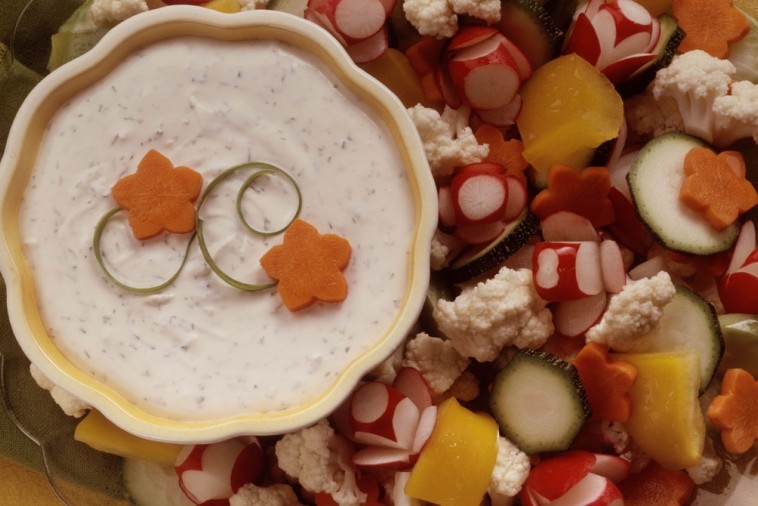 Ingredients
4 oz (125 g) Canadian Cream cheese softened
3/4 cup (180 mL) plain yogurt or sour cream
1 tbsp (15 mL) finely-chopped green onion
1 tbsp (15 mL) finely-chopped parsley
1 tsp (5 mL) dried dill weed
Seasoned salt
Preparation
Beat Canadian Cream cheese until smooth; gradually beat in yogurt or sour cream. Stir in onion, parsley and dill. Add seasoned salt to taste. Chill at least 1 hour to blend flavours.
Serve with assorted crisp vegetables or crackers for dipping.
Variation:
Omit parsley and dill weed. Add 1 tsp (5 mL) prepared horseradish, 3/4 tsp (3 mL) Worcestershire sauce and 1/4 tsp (1 mL) hot pepper sauce. Stir in 1 cup (250 mL) drained, flaked crab meat or finely-chopped cooked shrimp.
Makes about 2 cups (500 mL).
Tips