This is the Delicate Herb Butters recipe.
Yields mL (c.)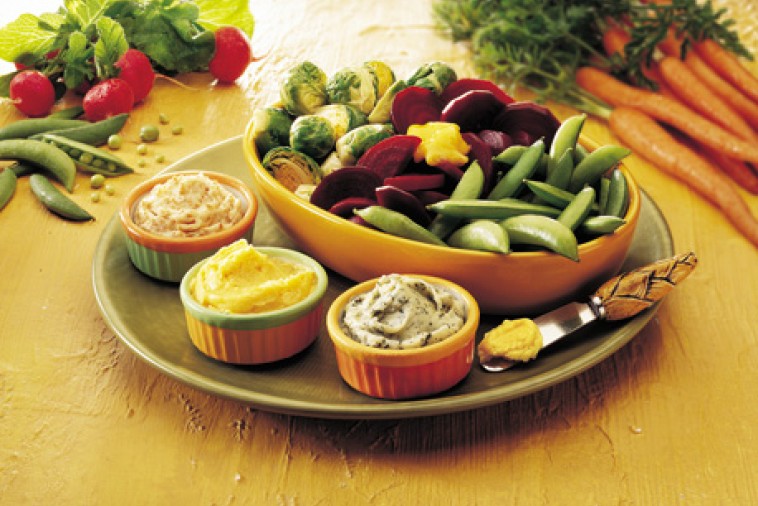 Ingredients
1/2 cup (125 mL) butter softened
2 tbsp (30 mL) lemon juice
2 tbsp (30 mL) chopped parsley
Salt
Pepper
Fresh herbs to taste : mint, thyme, oregano, dill, basil or rosemary
Preparation
Beat together butter, lemon juice and parsley until well conbined. Add salt and pepper to taste. Reduce or omit parsley if desired. Add chopped fresh herbs to taste.
Try:-fresh mint with peas,-fresh thyme with potatoes,-fresh oregano with zucchini,-fresh dill with carrots,-fresh basil with grilled tomatoes,-fresh rosemary with baked onions
Chill flavoured butters and roll into logs; wrap well and refrigerate. Slice to serve. Or spread on waxed paper, chill and cut into fanciful shaped with small cookie cutters.
They keep up to 1 week in refrigerator or 1 month in the freezer. Thaw before using.
Tips
Learn more about