Freezer Cheddar Beef Sauce
This is the Freezer Cheddar Beef Sauce recipe.
Prep: 15 min - 20 min
Cooking: 50 min
Yields 16 cups, 4 L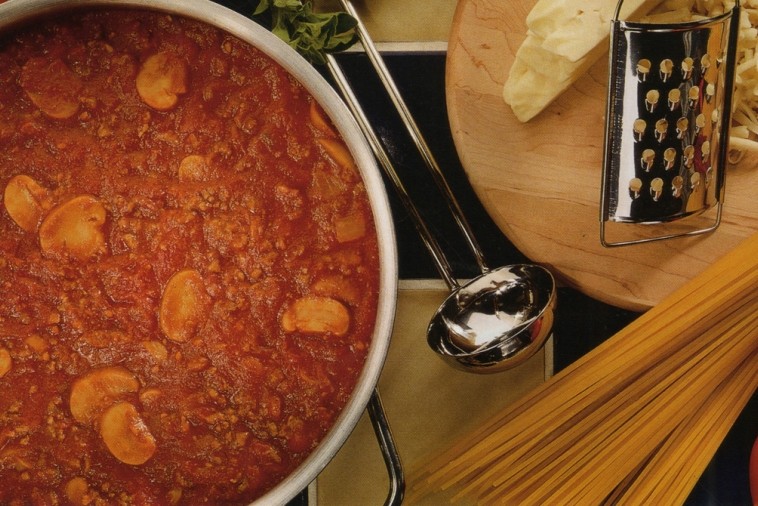 Ingredients
4 lb (2 Kg) lean ground beef
1 cup (250 mL) finely chopped onion
3 cans (14 oz / 398 mL each) tomato sauce
1 tbsp (15 mL) salt
1 tbsp (15 mL) Worcestershire sauce
4 cups (1 L) shredded Canadian Cheddar cheese
Preparation
In large saucepan or Dutch oven, combine beef and onion. Sauté until beef is browned and onion is tender; drain. Add tomato sauce, salt and Worcestershire sauce to pan. Bring to a boil over medium-high heat. Reduce heat, cover and simmer 45 minutes; stir occasionally. Remove from heat.
Add Canadian Cheddar cheese and stir until cheese is melted. Cool.
Divide mixture into 4 equal parts and freeze in plastic containers or plastic zipper storage bags.
Thaw and use as needed for Spaghetti Sauce, Chili con Carne or Lasagna.
Tips
Learn more about