This is the Herbed Bruschetta recipe.
Prep: 10 min
Cooking: 11 min - 16 min
Yields 20 bruschetta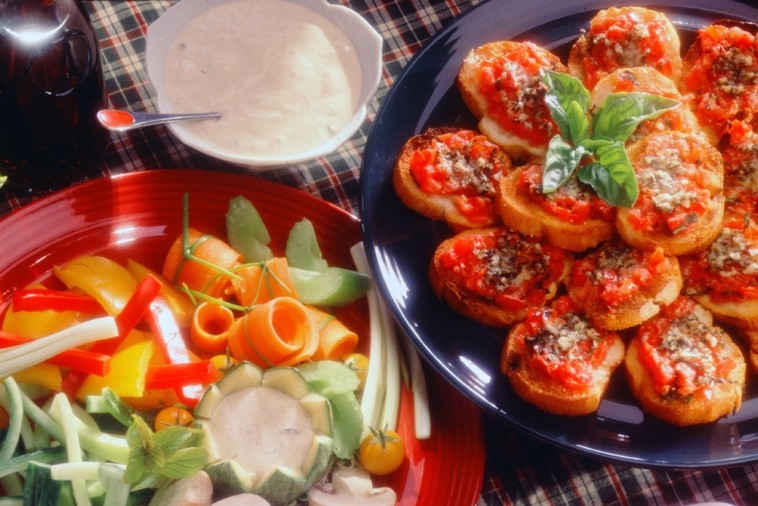 Ingredients
1/2 cup (125 mL) olive oil
4 large peeled tomatoes seeded and chopped
2 tbsp (30 mL) chopped fresh basil
1 tsp (5 mL) dried oregano
6 garlic cloves minced
Pepper to taste
1/2 cup (125 mL) freshly grated Canadian Parmesan cheese
20 slices of French baguette
Preparation
In skillet, heat half the oil over high heat. Add tomatoes and basil. Cook for 4 minutes. Remove from heat. Preheat oven to 350 °F (180 °C).
In small saucepan, heat remaining oil. Stir in garlic and oregano. Cook for 2 minutes.
Spread tomato mixture on bread slices. Garnish with garlic mixture. Pepper to taste and sprinkle with Canadian Parmesan cheese. Toast in oven for 5 to 10 minutes, checking regularly. Serve hot.
Tips
Learn more about