Honey Garlic Butter Baste
This is the Honey Garlic Butter Baste recipe.
Prep: 5 min
Cooking: 5 min
Yields 175 mL, 3/4 cup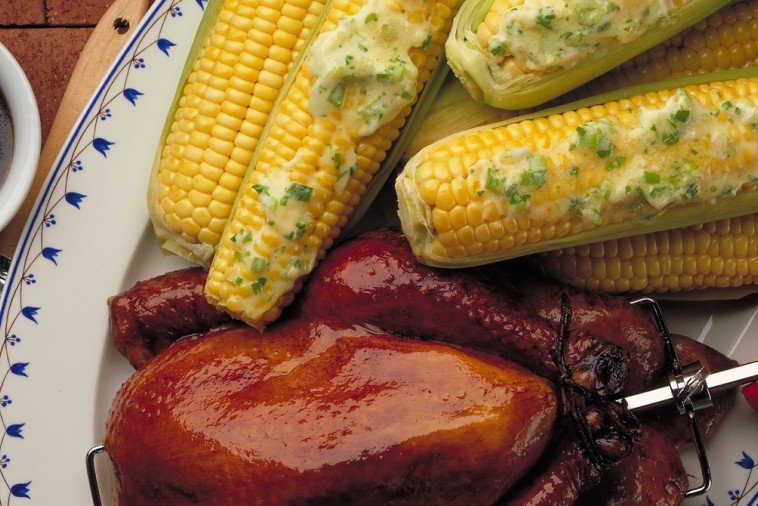 Ingredients
1/2 cup (125 mL) butter
1 large clove garlic minced
1/3 cup (80 mL) honey
1 tbsp (15 mL) soy sauce
Preparation
Melt a small amount of the butter in a saucepan. Sauté garlic until tender and no coloration. Add remaining butter, honey and soy sauce. Cook and stir until mixture comes to a boil. Cool, stirring occasionally.
Brush liberally over whole chicken on the spit or chicken pieces, ribs or ham steaks on the grill.
Tips
Learn more about