Lemon Butter-Glazed Chicken
This is the Lemon Butter-Glazed Chicken recipe.
Prep: 10 min
Cooking: 15 min
Yields 4 servings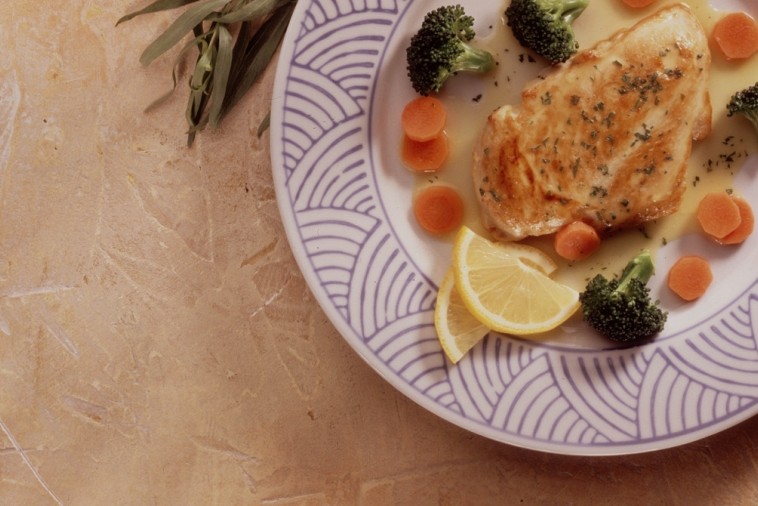 Ingredients
4 boneless skinless chicken breast halves
All-purpose flour
3 tbsp (45 mL) butter
3 tbsp (45 mL) water
1 tbsp (15 mL) lemon juice
1 1/2 tsp (7 mL) chicken bouillon mix
Chopped fresh parsley
Slices of lemon
Preparation
Pound chicken lightly to flatten; coat with flour and shake to remove excess.
In large frypan, melt butter. Add chicken breasts and sauté until golden brown on both sides. Add water, lemon juice and chicken bouillon mix to pan; stir until dissolved. Bring to a boil over medium-high heat. Reduce heat, cover and simmer 5 minutes or until chicken is no longer pink in centre. Remove chicken from pan; keep warm.
Cook and stir pan juices over high heat until thickened and syrupy, 1 to 2 minutes. Pour glaze over chicken, sprinkle with parsley and garnish with lemon slices.
Tips
Be sure to wash all preparation surfaces and utensils thoroughly with hot soapy water after contact with raw poultry.
Learn more about