Both tangy and creamy, this lemon posset is packed with flavour! A delicious dessert made even better with ingredients containing high-quality Canadian milk.
Prep: 15 minutes
Cooking: 20 minutes
Refrigeration: 1 - 2 hours
Yields 4 servings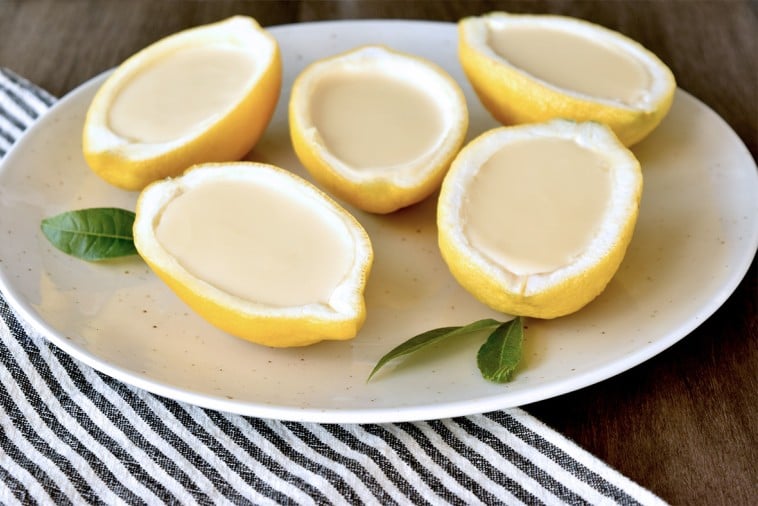 Ingredients
5 whole lemons (1 of the lemons will be used for lemon zest)
1 cup (250 ml) Canadian heavy cream (35% m.f.)
1/3 cup (80 ml) granulated sugar
1 tsp (5 ml) vanilla extract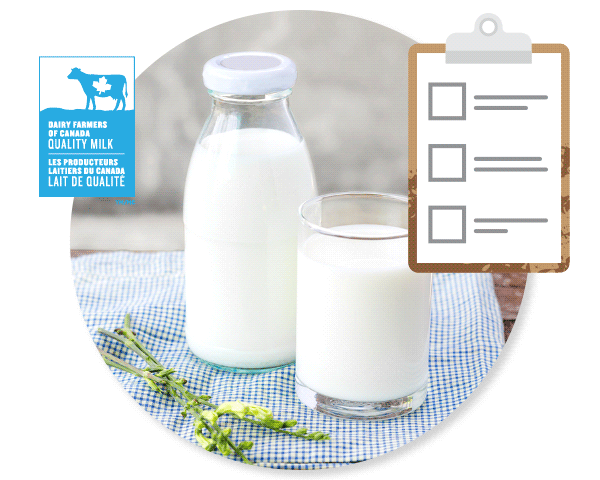 DID YOU KNOW?
When you see the Blue Cow Logo on a product, it means it's made with 100% Canadian quality milk that meets some of the highest standards in the world.
Learn More
Preparation
Start by thoroughly rinsing all 5 lemons.
Take 4 of the lemons and cut them in half. Use a spoon to remove the pulp from the lemons.
Chop the pulp of 2 lemons into small pieces and set them aside in a bowl. Keep all 5 of the hollowed-out lemons for later use.
Place a sieve over a bowl. Add the chopped lemon pulp from the 2 lemons into the sieve. Use a spoon to press the pulp into the sieve, allowing the lemon juice to collect in the bowl below. Aim for approximately 2 tablespoons of lemon juice. Once you have achieved this, set the lemon juice aside.
Proceed to zest the remaining lemon until you have approximately half a tablespoon of lemon zest. Set the zest aside.
In a pan, combine the Canadian heavy cream, sugar, and lemon zest. Heat the mixture over low heat until it reaches a slight simmer. Let it simmer gently for 3-4 minutes, making sure it does not boil. The heavy cream will darken in color and thicken slightly.
Remove the pot from heat and stir in the lemon juice and vanilla extract. The mixture will thicken immediately.
Strain the mixture through a sieve to remove the lemon zest.
Allow the mixture to cool for a minute or two. Pour it into the hollowed-out lemons.
Refrigerate for 1-2 hours to allow it to set. Enjoy!
Tips
If preferred, the lemon posset can be set in ramekins or any other dish of choice.
Learn more about