This is the Migneron Melt with Pear recipe.
Prep: 15 min
Cooking: 2 min - 3 min
Yields 4 servings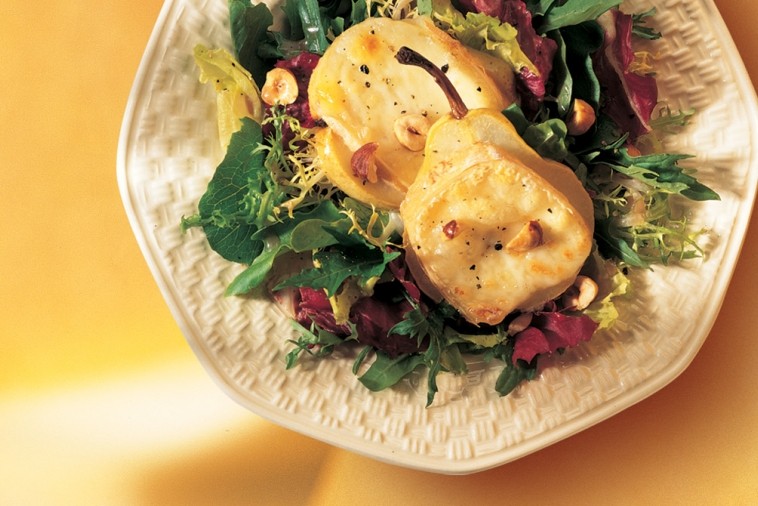 Ingredients
2 Bartlett pears
8 slices of Canadian Migneron de Charlevoix
Mesclun lettuce
2 tbsp (30 mL) toasted hazelnuts or pecans
Salt and pepper to taste
Port vinaigrette
1 tbsp (15 mL) honey
2 tsp (10 mL) white wine vinegar
1/4 cup (60 mL) walnut oil
2 tbsp (30 mL) port
Preparation
Wash, core and cut Bartlett pears into 8 slices. Place one slice of Migneron on each. Broil 2 to 3 minutes or until cheese is melted.
Place two Migneron melts on bed of mesclun lettuce and sprinkle with toasted hazelnuts or pecans.
Combine honey, white wine vinegar, walnut oil and port. Drizzle 2 tbsp (30 mL) on salad. Add salt and pepper to taste.
Tips
Learn more about