Parsnip and Lemon Tea Bread
This is the Parsnip and Lemon Tea Bread recipe.
Prep: 10 min
Cooking: 1 h
Yields 1 loaf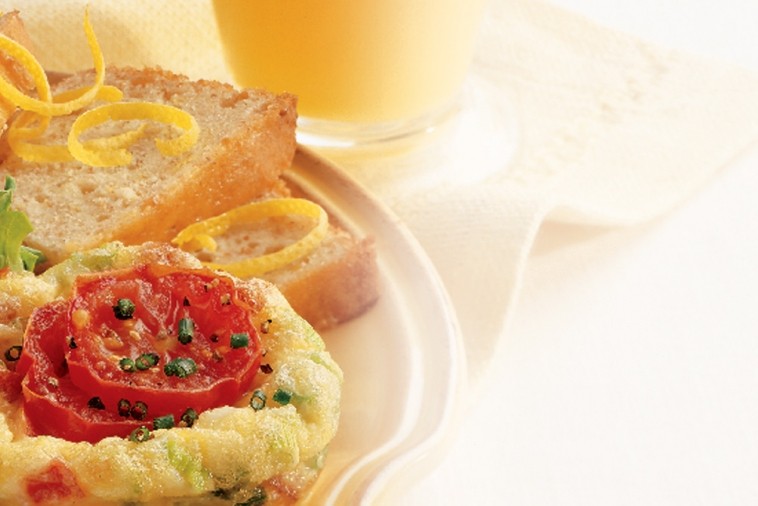 Ingredients
1/2 cup (125 mL) butter softened
1 cup (250 mL) sugar
3 egg
1 cup (250 mL) pureed cooked parsnips
1 tsp (5 mL) vanilla extract
1 cup (250 mL) Five Roses all-Purpose flour
1 cup (250 mL) Fives Roses Organic whole wheat flour
1 1/2 tsp (7 mL) baking powder
4 tsp (20 mL) finely grated lemon rind
1/4 tsp (1 mL) salt
1/3 cup (80 mL) icing sugar
3 tbsp (45 mL) lemon juice
Preparation
Preheat oven to 325 °F (160 °C). Butter a 9 x 5-in (23 x 13 cm) loaf pan.
Cream butter and sugar until fluffy. Cream in eggs, one at a time. Stir in parsnips and vanilla.
Combine flours, baking powder, lemon peel and salt. Stir into butter mixture just until combined. Scrape into prepared pan and bake for about 1 hour or until tester inserted in centre comes out clean.
Place on rack. Use wooden skewer to pierce loaf deeply all over surface of loaf. Combine icing sugar and lemon juice and heat in microwave until boiling; stir until sugar is completely dissolved. Brush evenly over very hot cake. Let cool in pan for 15 minutes. Turn out and let cool on rack, glazed side up.
Tips
Learn more about
Nutrition
Nutritional Information
per serving
Energy:

316 Calories

Protein:

5 g

Carbohydrate:

50 g

Calcium:

4 % /

41 mg

Fat:

11 g

Sodium:

191 mg

Fibre:

3 g