Raclette with Potatoes, Sausage and Fennel
This is the Raclette with Potatoes, Sausage and Fennel recipe.
Prep: 20 min
Cooking: 25 min
Yields 3 - 6 servings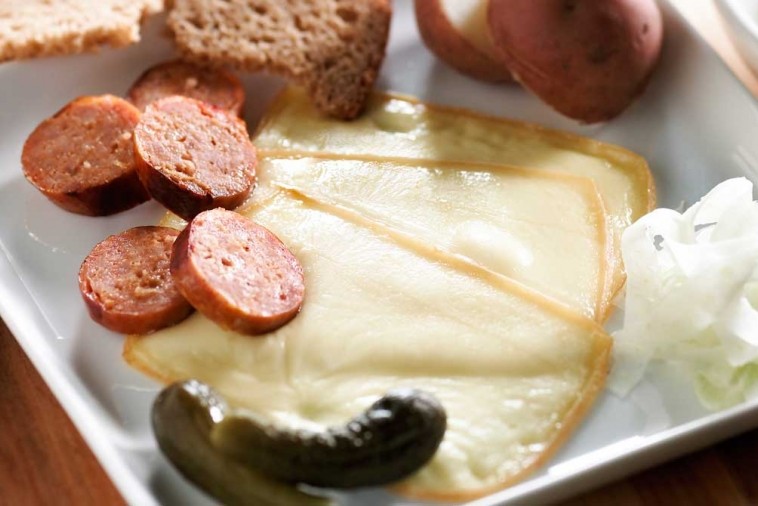 Ingredients
12 small new potatoes
8 oz (250 g) Canadian Raclette cheese, or Canadian Canadian-Swiss or Canadian Saint-Paulin or Canadian Migneron thinly sliced
3 hot or mild Italian sausages cooked
1 large fennel bulb trimmed, sliced
12 small pickles or other pickled vegetables to taste
Dark sourdough rye bread
Preparation
Preheat oven to 350 °F (160 °C).
Cook potatoes in boiling water for 12 to 15 minutes or until tender. Drain and set aside.
Thinly slice cheese and place in individual baking dishes.
Slice sausages thickly and put in a flat dish.
In the oven, bake cheese and sausages for about 5 minutes or until cheese melts and sausages are heated through.
Place cheese dishes on breadboards, surrounded with potatoes, sliced sausage, fennel and pickles.
Pass plenty of sliced dark sourdough rye bread in a basket!
Tips
Learn more about