This is the Sesame Seed Butter recipe.
Yields 160 mL / 2/3 cup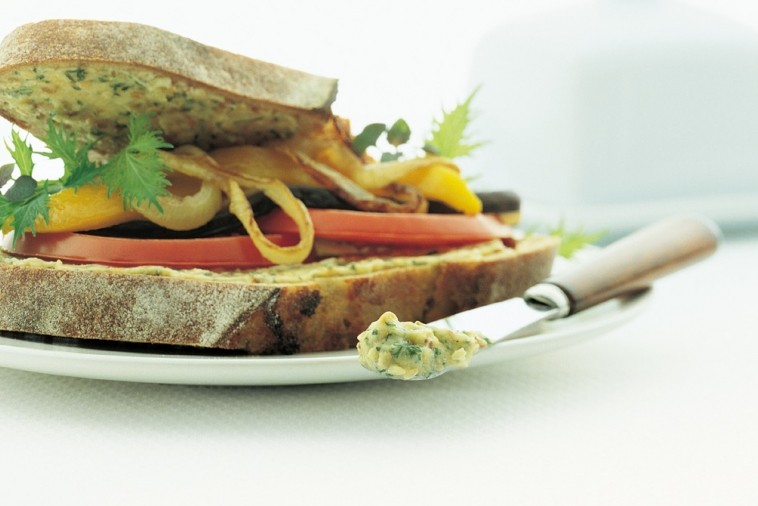 Ingredients
1/2 cup (125 mL) butter softened
1/4 cup (60 mL) sesame seeds
4 tsp (20 mL) dry mustard
1 tbsp (15 mL) dried parsley
1 tsp (5 mL) dried rosemary
Preparation
Cream together butter, sesame seeds, mustard, parsley and rosemary. Let stand for 1 hour to blend flavours.
Serve spread in grilled vegetable and alfalfa sprout sandwiches.
Tips
Keeps in refrigerator: 2 to 3 weeksKeeps at room temperature: 2 to 4 hours
Learn more about