This recipe is taken from the 1995 Milk Calendar. This is the Sloppy Joes recipe.
Prep: 10 min
Cooking: 20 min
Yields 4 servings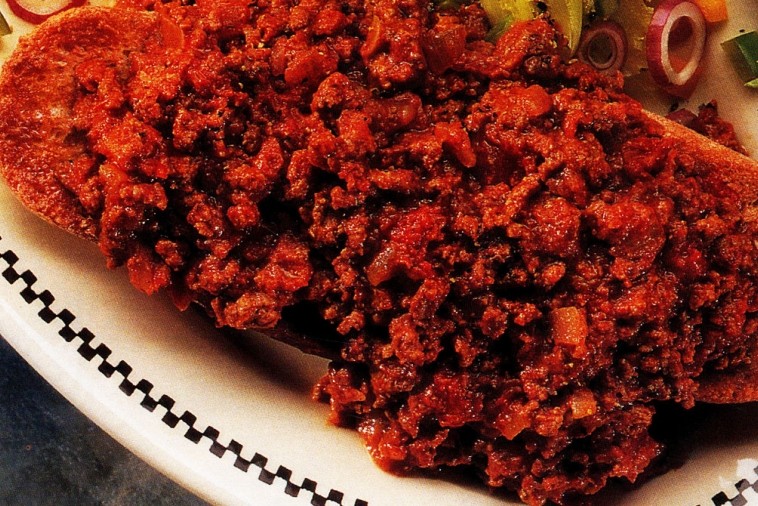 Ingredients
2 tbsp (30 mL) olive oil
1 onion chopped
2 garlic cloves minced
1 lb (450 g) lean ground beef
1 cup (250 mL) tomato sauce
1 cup (250 mL) Milk
1 tbsp (15 mL) Worcestershire sauce
1 tbsp (15 mL) brown sugar
1 tsp (5 mL) chili powder
Salt and pepper to taste
4 rolls or English muffins toasted
Preparation
Heat oil in a large skillet. Add onion and garlic. Cook 4 to 5 min or until tender and fragrant. Add ground beef. Break meat up with a wooden spoon and cook until meat loses raw appearance. Drain off any fat. Add tomato sauce, milk, Worcestershire sauce, brown sugar and seasonings.
Simmer, uncovered, over medium heat 15 min or until very thick. Serve over toasted rolls or English muffins.
Tips
To make Tacos, prepare sauce as above. Use to fill tacos and top with grated cheese, chopped tomatoes, sour cream and any other taco "fixins" you like.
Learn more about