Spinach Artichoke Dip with Jalapeno in a Bread Bowl
A holiday party just isn't a holiday party without a spinach and artichoke dip! And to serve it baked in a bread bowl takes the whole thing to the next level. This classic, easy Christmas appetizer takes very little effort and gives any holiday table a wholesome feel. Get ready to dip crispy, oven-baked bread in a creamy dip that's extra cheesy and has a little kick to it, thanks to the addition of jalapeno peppers. Whether you're looking for holiday meal ideas, for an easily shareable appetizer for your company potluck, or for a Christmas dinner recipe to bring to your family reunion, this Spinach and Artichoke Dip with Jalapeno in a Bread Bowl is guaranteed to make a big impression.
Yields 10 people to share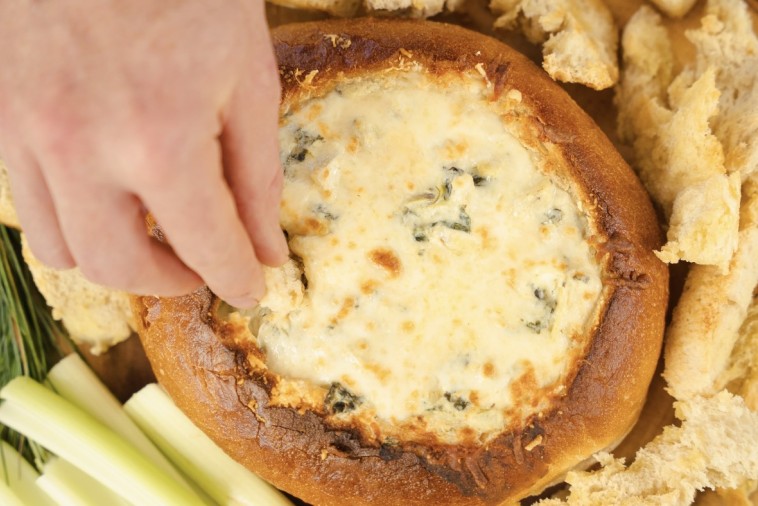 Ingredients
1 round loaf of sourdough or country bread
2 tbs (30 ml) Canadian butter
1 medium white onion, chopped
2 cloves garlic, minced
1 tsp (5 ml) garlic powder
1 tsp (5ml) red chilli flakes
1 tsp (5 ml) smoked paprika
1 ½ cup (375 ml) frozen spinach, thawed and chopped
1 - 15oz can of artichoke hearts, chopped
¼ cup (60 ml) diced pickled jalapenos
8 oz (250 g) Canadian cream cheese, cubed
¾ cup (185 ml) Canadian sour cream
1 cup (250 ml) white Canadian cheddar cheese
1 cup (250 ml) Canadian parmesan cheese
Zest of 1 full lemon
Olive oil
Salt and black pepper to taste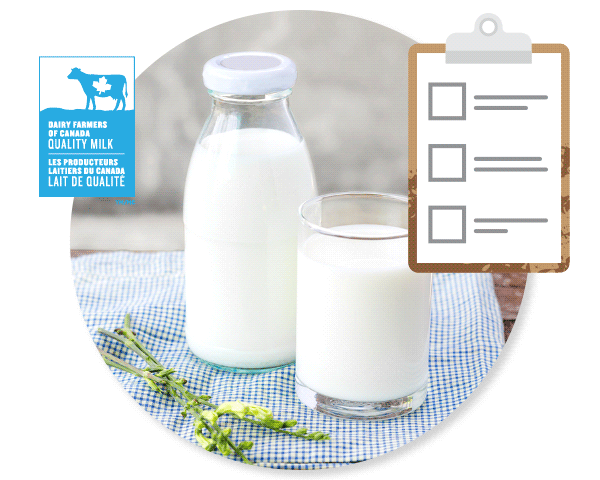 DID YOU KNOW?
When you see the Blue Cow Logo on a product, it means it's made with 100% Canadian quality milk that meets some of the highest standards in the world.
Learn More
Preparation
Let's do this! I love this recipe and I am excited for you to give it a try! Place a large saucepan over medium heat and add in the 2 tbs of butter.
Preheat the oven to 350°F.
Once butter is bubbling, add in the onion, garlic, chilli flakes, and smoked paprika and saute until the onion is translucent. About 1-2 minutes.
Next up add in the chopped frozen spinach and the artichokes, and jalapenos. You could add in some diced red peppers here if you like, for a bit of colour.
Next up add in the sour cream (you could also use yogurt), the cubed cream cheese, the cheddar, and the parmesan cheese. Save ½ of the cheddar cheese for topping.
Season with salt, pepper, and lemon zest.
Now let's tackle the bread bowl! Using a sharp knife cut the top of the loaf horizon-tally. Dig out the interior bread and place all on a baking sheet with a little bit of olive oil.
Pour in the spinach, artichoke, jalapeno dip into the bowl and place the top of the bread over the dip. Bake for 24 minutes.
Remove from oven and serve hot with fresh veggies and the chopped bread.