This is the Stuffed Zucchini recipe.
Prep: 10 min
Cooking: 18 min - 23 min
Yields 4 servings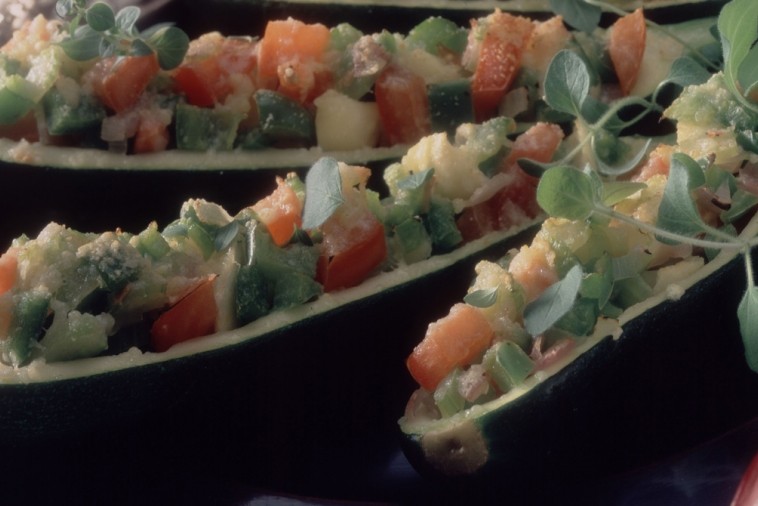 Ingredients
2 large zucchini
1 tbsp (15 mL) butter
1 green bell pepper chopped
1/2 red onion chopped
1 tomato chopped
1 celery stalk chopped
1 tbsp (15 mL) red wine vinegar
Salt and pepper to taste
Fresh oregano
Grated Canadian Parmesan cheese
Preparation
Cut zucchini in 2, lengthwise. Scoop out pulp with a spoon and set aside. In saucepan of boiling water, cook zucchini shells for 5 minutes. Drain and set aside.
Preheat oven to 350 °F (180 °C).
In saucepan, sauté reserved zucchini pulp, pepper, onion , tomato and celery in butter. Add vinegar and season to taste. Cook over medium heat for 3 minutes while stirring. Remove from heat and set aside.
Stuff zucchini shells with vegetable mixture and sprinkle with oregano and Canadian Parmesan cheese. Bake for 10 to 15 minutes.
Tips
Learn more about