Tteokbokki-Style Cheese-Stuffed Rice Cakes
You've probably seen them on your social network feeds: tteokbokki, those traditional Korean rice cakes served in a spicy sauce, are all the rage on Instagram and TikTok! Instead of tteok (rice cakes), this tteokbokki-inspired recipe uses rice sheets filled with melting mozzarella made from Canadian milk, for a delicious and surprising take on the popular cheese tteokbokki.

These mozzarella-filled rice rolls are also a great option if you're craving tteokbokki but don't have any tteok in the pantry! The sauce, in fact, respects the traditional ingredients of tteokbokki sauce (broth, gochujang, sugar and soy sauce, with a garnish of chilli flakes, green onions and black sesame)... with the addition of mozzarella for a dish that's spicy, but also full of melty deliciousness. Tip: to make it even more nourishing, add soft-boiled eggs.
Prep: 15 minutes
Cooking: 5 minutes
Yields 2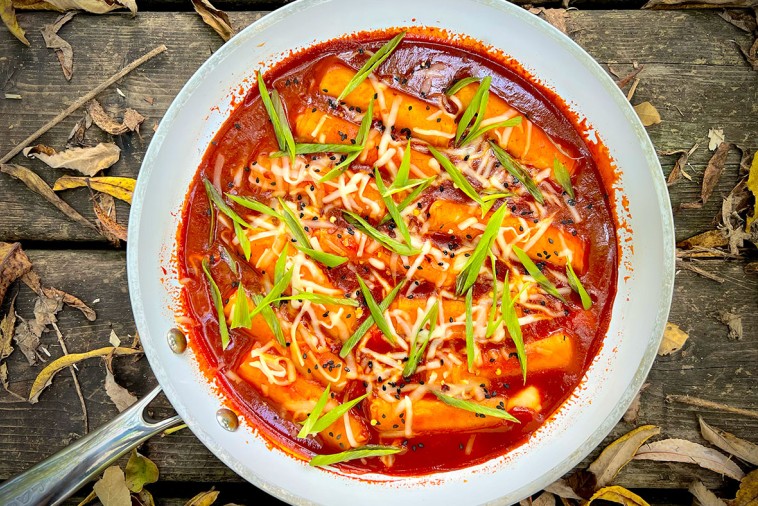 Ingredients
Rice cakes
12 mozzarella cheese sticks made from 100% Canadian milk
12 small (16 cm) rice sheets
Sauce
250 ml (1 cup) unsalted chicken broth
60 ml (1⁄4 cup) condensed tomato soup
45 ml (3 tablespoons) "gochujang" Korean chilli paste
22.5 ml (1 1⁄2 tbsp.) brown sugar
15 ml (1 tablespoon) light soy sauce
Garnish
80 ml (⅓ cup) shredded mozzarella cheese made from 100% Canadian milk
1 green onion, minced
Black sesame seeds, to taste
Ground chilli flakes, to taste
Sesame oil, to taste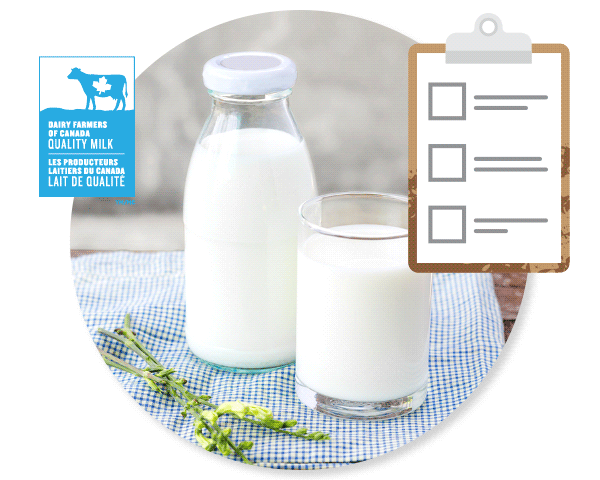 DID YOU KNOW?
When you see the Blue Cow Logo on a product, it means it's made with 100% Canadian quality milk that meets some of the highest standards in the world.
Learn More
Preparation
Slice a block of mozzarella crosswise into 12 sticks (about 1 cm thick).
Soak a sheet of rice in lukewarm water and drain well. Place the sheet on a perforated plate or textured cutting board. Wait until the sheet is malleable and slightly sticky (about 30 seconds).
On the first third of the sheet, place a mozzarella cheese stick. Fold the sheet over the stick, then fold the sides over, and finish by rolling as tightly as possible. Repeat for all 12 sticks.
Pour chicken stock into a non-stick pan and bring to a boil.
Add all sauce ingredients and mix well as it simmers.
Add the 12 rice paper-covered sticks to the mixture and simmer for 4 minutes, turning occasionally.
Add the grated mozzarella cheese and wait for it to melt.
Serve with green onions, black sesame seeds, a few drops of sesame oil and crushed chilli flakes.
Learn more about