Veal Cutlets with Bleu Bénédictin Sauce
This is the Veal Cutlets with Bleu Bénédictin Sauce recipe.
Prep: 20 min
Cooking: 15 min - 20 min
Yields 4 servings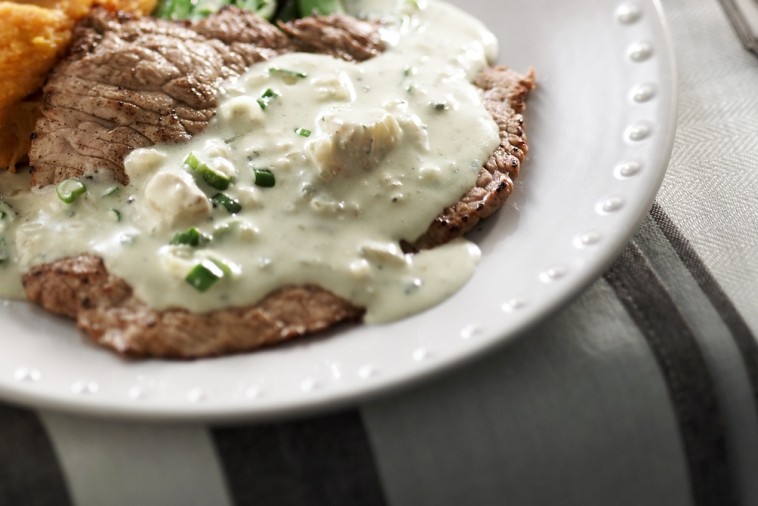 Ingredients
4 veal cutlets
Juice of half a lemon
Salt and freshly ground pepper to taste
2 tbsp (30 mL) butter
2 shallots minced
1/2 cup (125 mL) dry white wine
1/3 cup (80 mL) Canadian Bleu Bénédictin* cheese
1/2 cup (125 mL) 15 % cream
2 green onions minced
Preparation
Sprinkle veal with lemon juice, and season well. In a frying pan, cook cutlets in the butter over a high heat for 1 to 2 minutes on each side. Remove from pan and set aside on a plate. Keep warm.
Sauté shallots in the same pan until golden, about 5 minutes. Deglaze pan with wine and reduce by half. Whisk in Bleu Bénédictin cheese, a little at a time, add cream, then green onions and let simmer over a low heat for 3 to 4 minutes, whisking continuously.
Pour sauce over hot cutlets and serve with seasonal vegetables.
Tips
* Try Canadian Blue Ermite cheese for this recipe.