This is the Yummy Yogurt Pops recipe.
Prep: 5 min
Refrigeration: 6 h - 12 h
Yields 12 pops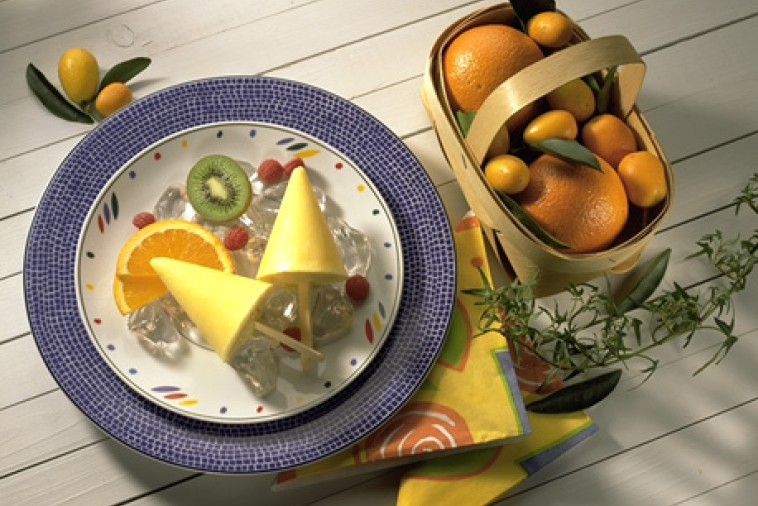 Ingredients
1 cup (250 mL) plain plain yogurt
3/4 cup (180 mL) frozen orange juice concentrate*
3/4 cup (180 mL) cold Milk
Preparation
In blender container, combine yogurt, juice concentrate and milk. Cover and blend at high speed until smooth.
Pour into 12 popsicle molds or 6 small paper cups. Freeze until partially firm, then insert wooden tick into each pop. Freeze until firm.
Tips
*You can use any flavour of frozen juice concentrate in this recipe.