Highlights
Cow care is always top of mind for Canadian dairy farmers
A comfortable, healthy cow produces higher quality milk
Farmers look for innovative ways to make their cows feel comfortable
Ask a Canadian dairy farmer what they love most about their job, and the answer likely revolves around the fondness they have towards their best colleagues: Canadian dairy cows. And since a comfortable, healthy cow produces higher quality milk—cow care is on the top of the list when it comes to running a Canadian dairy farm.
Strong bonds: The Canadian dairy cow-farmer connection
Canadian dairy farmers and their cows spend a whole lot of time with one another, and what often results is a special connection. The well-being of a dairy cow is always top of mind for our farmers. On working with animals, Richard, a dairy farmer from Quebec says "from the outset, we must offer them a stress-free environment to be able to work with them and have successful cohabitation."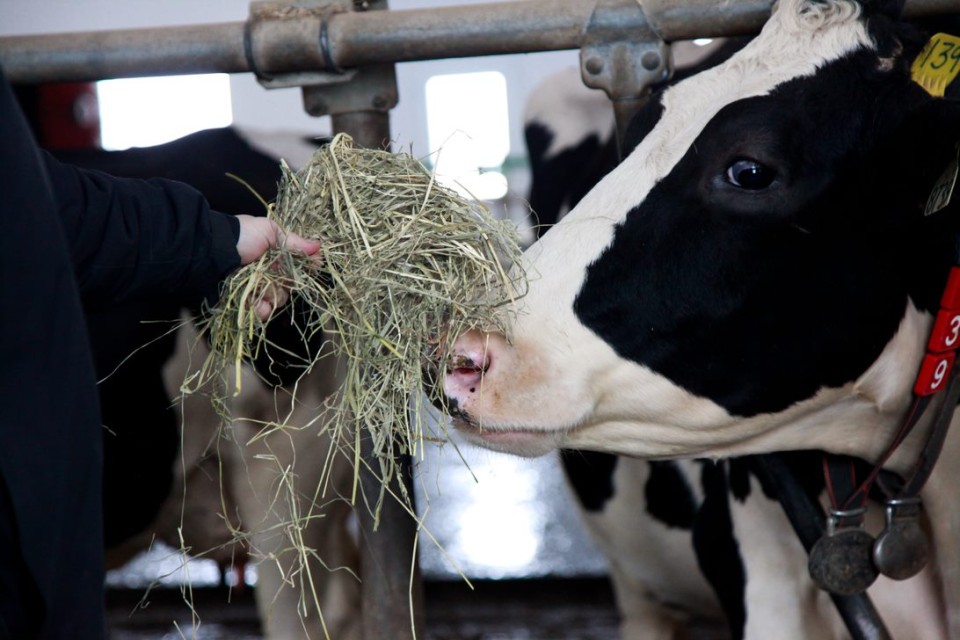 Many farmers see their cows as individuals, and are able to tell them apart and pick up on their distinct personalities. According to Jeremy, a dairy farmer from Manitoba, "When you view each animal as an individual, it really behooves you to take good care of them." 
These dairy queens mean a lot to their farmers, and their care is not something they take lightly.
A healthy cow makes for a happy Canadian dairy farmer
When it comes to maintaining the health of Canadian dairy cows, it truly is a team effort consisting of the farmers, nutritionists, vets, and aided by technology. Jeremy mentions that he makes eye contact with each cow everyday, "With technology you can see her milk production, you can see her activity levels, you can see if she's travelling to and from places in the barn, if she's been laying in a certain spot for too long. Lots of ways to assess your animals' health, but definitely the eye contact test i   s still #1." Although technology has made huge improvements in the assessment of a cow's health, it is by no means a replacement for the attentive care that only a farmer (who knows them best) can give.
"You get to know your cows and how they behave. We have technology that will tell us if a cow is sick, but when you're walking out with the cows, because you know each cow individually, you know how they act. You can tell sometimes by the look in their eyes that they may not be feeling well, or by how they're moving around." —Michelle, a dairy farmer from Manitoba 
What a cow eats is pivotal to her health. Because of this, all farmers take great care to feed their cows with the best feed possible, often working with a nutritionist to make sure all dietary needs of a cow are met, depending on her stage in life and stage of milk production.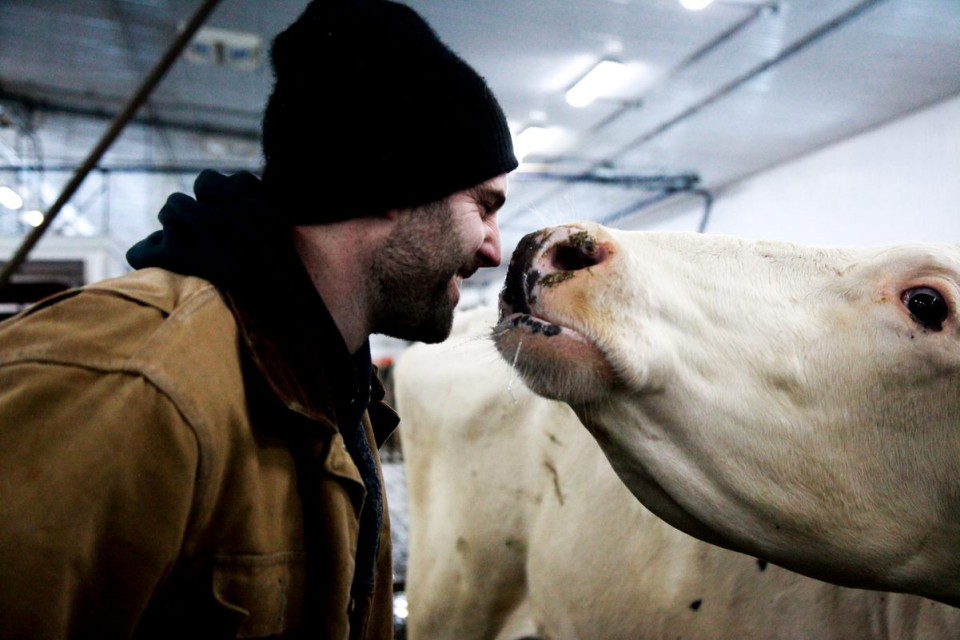 Creature (cow) comforts
A cow's comfort involves more than just her physical health. Farmers are proud of their work when they walk in the barn and all cows are calm. A relaxed cow will produce the quality milk that Canadian's are accustomed to. To keep cows content and relaxed, farmers provide fresh feed and fresh water. Many farmers invest in technology such as an automated brush that cows may use whenever they desire, i.e. they have access to an on-demand massage (as it turns out—cows enjoy having their back rubbed!). They are given pedicures to make sure their hooves are in top condition. Canadian dairy farmers must ensure their cows have fresh and clean bedding that provide warmth and comfort. They may even provide things like music (yes, you read that correctly). All of the above goes a long way to make their cows feel relaxed and comfy, the ideal condition for these ruminants to ruminate.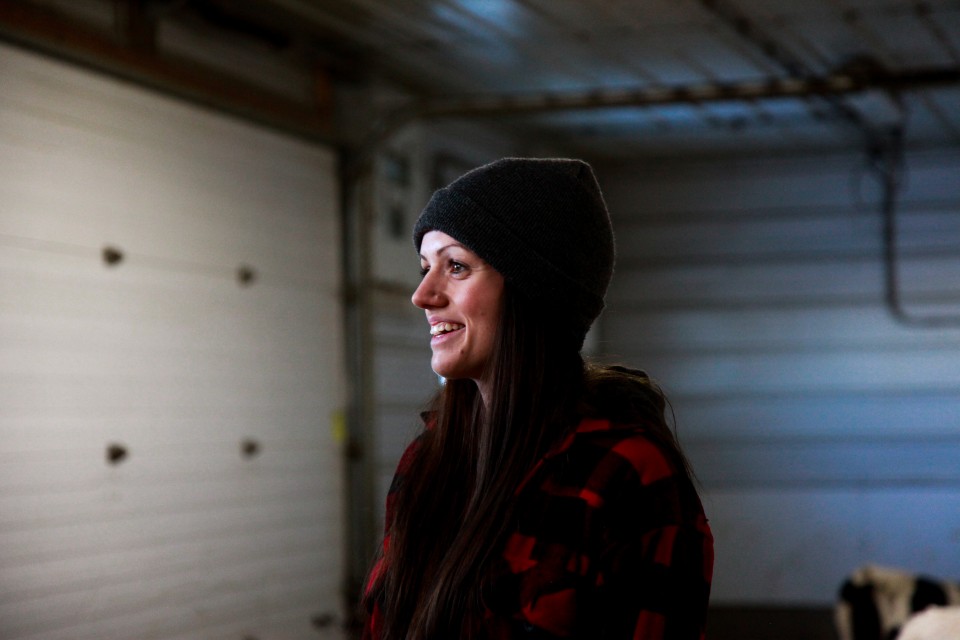 You may not like Canadian winters, but dairy cows don't mind them  
While there's a lot to love about Canada, our winters don't often make the list. But while most dread the colder months, it seems our Canadian dairy cows feel differently. Cows do well in colder weather, as long as they have enough food to meet the metabolic needs required to keep them warm (more feed leads to more energy, which allows them to remain comfortable in cold weather) and to warm the barn they are in (fun fact: cows generate a lot of body heat—and this body heat helps to warm up surrounding cows as well as the barn itself!). Modern barns offer good ventilation, and can regulate temperatures to maintain it above the freezing point. While we may love a temperature above 20 degree Celcisus, cows seem to love 4 degrees Celsius.  
All in all, it's easy to see how much goes into ensuring our dairy queens are treated with care. The well-being of a Canadian dairy cow goes hand-in-hand with the wellbeing of our Canadian dairy farmers. A comfortable, healthy cow makes quality Canadian milk.