Heading to the store or shopping online is usually the first place people go to look for holiday gifts. The latest gadget or trendy clothing can be fun. But there are lots of other ways to give meaningful, interesting (and often less expensive) gifts that are also kinder to the planet. Check out these 5 tips for giving eco-friendly gifts.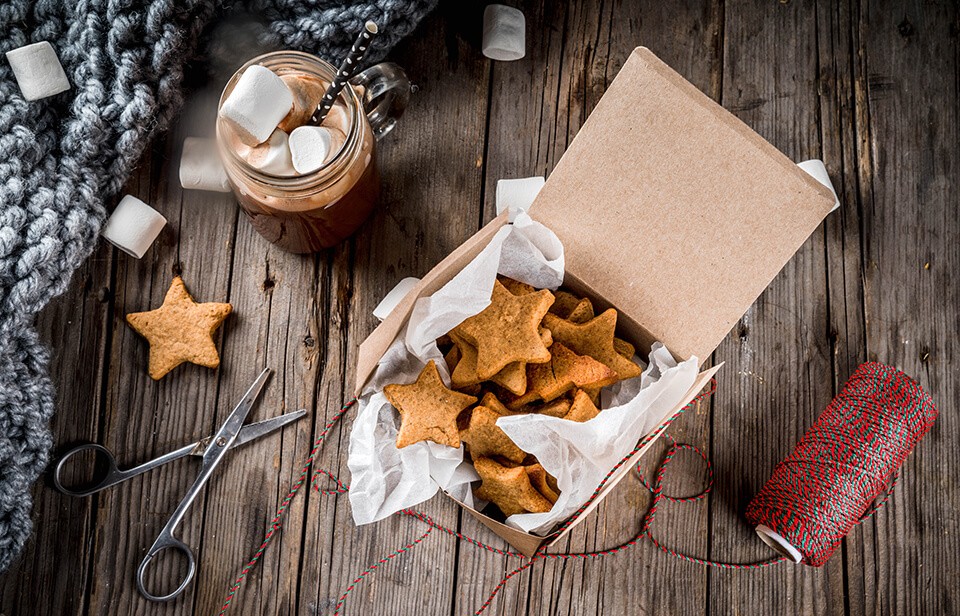 Whip up the perfect gift
Holiday baking is a great way to get into the festive spirit, and it can also help you check more names off your list. Homemade treats make wonderful presents that won't go to waste and are especially great hostess gifts because they can be put out at a party for guests to enjoy. Try these simple holiday treats that look beautiful and taste incredible. One thing is certain, everyone will agree you have great taste!
Give something cheesy
Say cheese! Here's a gift idea that will make cheese lovers smile. Put together a basket of delicious Canadian cheese and other complementary local foods like crackers, compotes, and jellies. We recommend visiting your local cheesemonger (if you have one) or ask the cheese clerk at your local grocery store to help you pick out a selection that's varied and a little out of the ordinary. With over 1000 varieties of Canadian cheese out there, there's something for every taste and fancy. Beyond impressing the foodies in your life, gifting local delicacies is also a wonderful way to support local businesses, farmers, and artisans – making it a gift for everyone.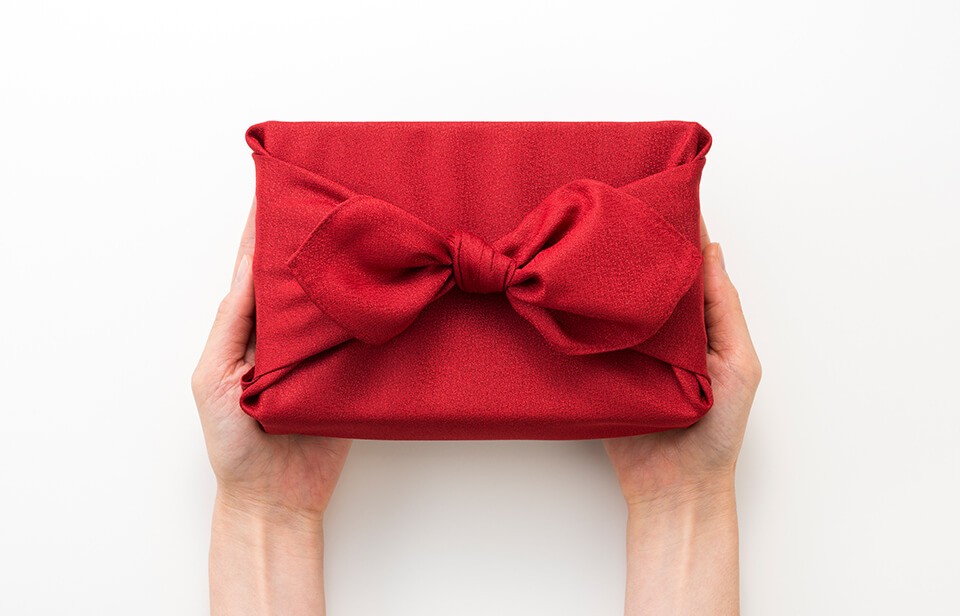 Wrap with care
It's what's inside that counts, and that's true of gifts too. Buying wrapping paper, tape, and ribbons is an added expense and more stuff that will end up in landfills. For a more sustainable and creative alternative, try wrapping your gifts in lovely-but-useful tea towels or repurposed fabrics. The ancient Japanese art of Furoshiki, which uses a wrapping cloth instead of disposable paper, is simple, beautiful, and eco-friendly. There's no fussing with tape or struggling to wrap awkward bulky gifts, and no paper cuts. Plus, the recipient can keep and re-use the fabric. If you do want to use paper, try recycled old newspapers. Or, choose neutral gift boxes you can easily reuse for multiple occasions.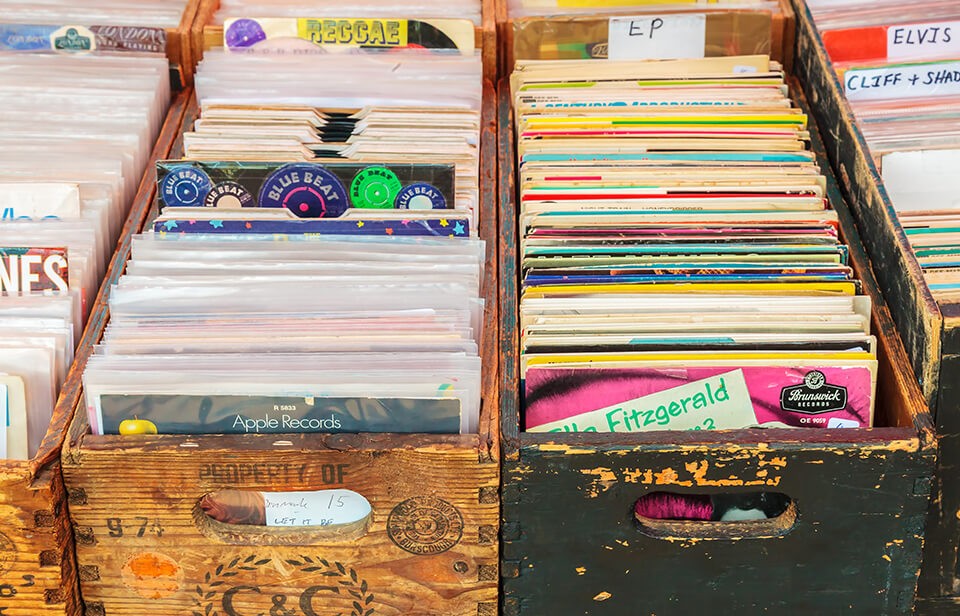 Thrifty can be nifty
New isn't always better. Buying antique or pre-loved pieces that are unique and have a history can be even more meaningful. Before the holiday madness sets in, spend a weekend afternoon browsing antique stores, thrift shops, and flea markets to see what you find. They can be a goldmine for hidden treasures if you have a little time and patience to do some digging. You might just uncover some gems that – with a little thoughtfulness or creativity – can be turned into special gifts. For example, a beautiful vase can be filled with fresh flowers, antique bookends can add some flair to an avid reader's bookshelf, or a few carefully selected vinyls can round out a music lover's collection.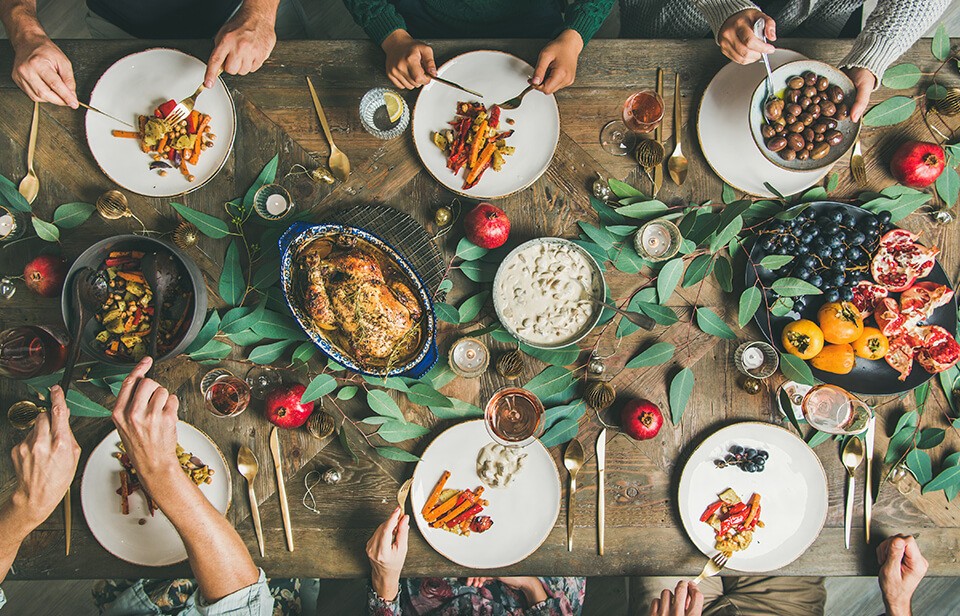 Serve up something special
Sometimes an experience you share with a loved one can be the greatest gift of all. The holidays are really about spending time with the people you care about most, so treat someone special to a nice dinner or create one yourself. Show off your culinary skills in the kitchen and host an intimate dinner party at home. Not sure where to start? Try these 5 enticing recipes to impress your guests. And check out these tips on how to host your very first dinner party.
 
There are lots of ways to show people you care and enjoy the holidays together that will leave a lasting impact without leaving as much of an imprint on the planet. And that's something to celebrate.