Let the hosting begin
There's a first time for everything, and if you've never hosted your own dinner party, now is as good a time as any to start. Whether it's an intimate family gathering, a lavish holiday feast, or an introduction to the in-laws, the key is being prepared – and knowing what to prepare. We've put together a sample dinner party menu to get the ideas flowing, along with some helpful tips on how to be the consummate host or hostess. Let's get cooking.
Start with the menu
First, you have to decide what you're going to serve. Be sure to include appetizers, a main dish, a side (or two) and a dessert. If you're feeling ambitious, add a fancy cocktail. Next, make a list of ingredients, checking your pantry and fridge to see what you have and what you need. It's always a good idea to double-check that you have everything you need before you start cooking to avoid any last-minute trips to the grocery store.
Timing is everything
One of the trickiest things about hosting can be timing all your dishes so they're ready at the same time and can be served hot. You might want to keep this in mind when choosing your menu – for example, don't pick two dishes that need to be in the oven at the same time at different temperatures. A good rule of thumb is to pick a dish that goes in oven, one that cooks on the stove-top, and another that can be prepared in advance.
In need of inspiration? Try this sample 4-course dinner party menu, and bonus cocktail.
Appetizer: Endive spears with beets and Blue cheese, Stuffed Dates or a tasty bite from this Appetizer Collection
Main dish: Ricotta asparagus trout rolls or Braised Beef & Feta gremolata
Side: Mascarpone mashed potatoes or Caramelized Onion and Arugula Quinoa
Dessert: Ricotta cake with dark chocolate or one of our great Holiday Desserts
Cocktail: Cranberry & Bocconcini gin tonic or one from our Festive Cocktail Collection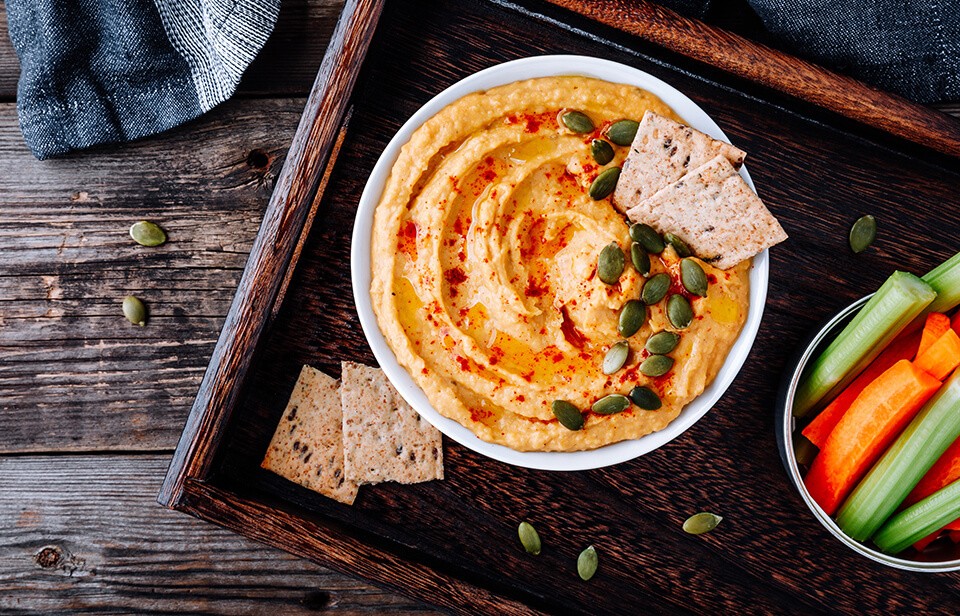 Give guests something to nibble on
When guests arrive hungry, it's nice to have something out that they can munch on while dinner is being prepped and other guests arrive. Even simple will suffice – try a bowl of baby carrots with dip, olives, or a spread with gourmet crackers. To kick it up a notch, set out a charming cheese and charcuterie board.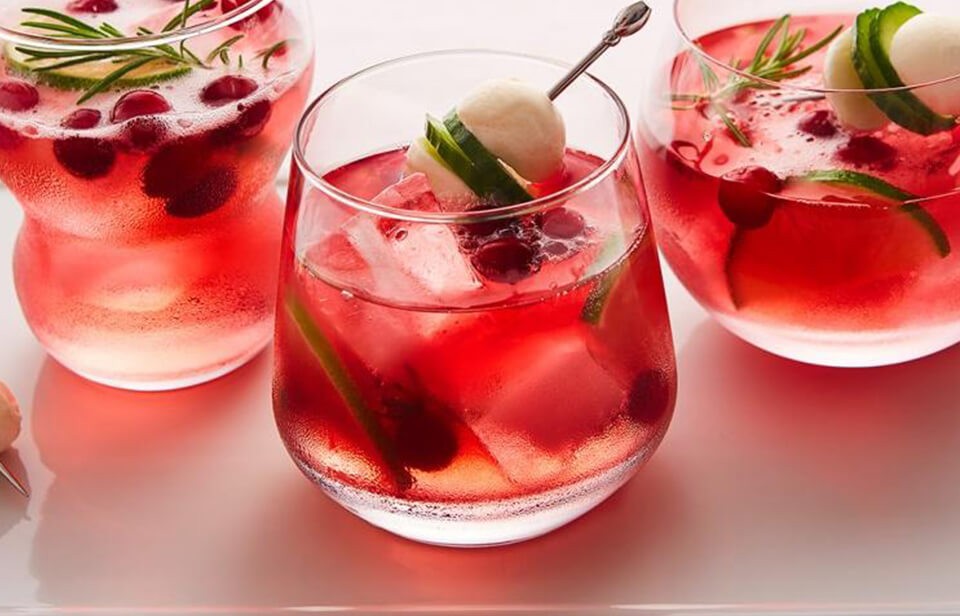 Offer them a drink
You want your guests to feel relaxed and comfortable, and offering them a drink is a nice way to start. Decide ahead of time what you're going to serve – a choice of red or white wine, mixed drinks, or a special cocktail like this Cranberry & Bocconcini Gin Tonic.
A delicious start
An appetizer is a great way to give guests a taste of what's to come. Keep it light and easy to save yourself time and your guests' appetite. Endive spears with beets and Blue cheese look impressive, are easy to assemble and don't require any cooking. A great choice!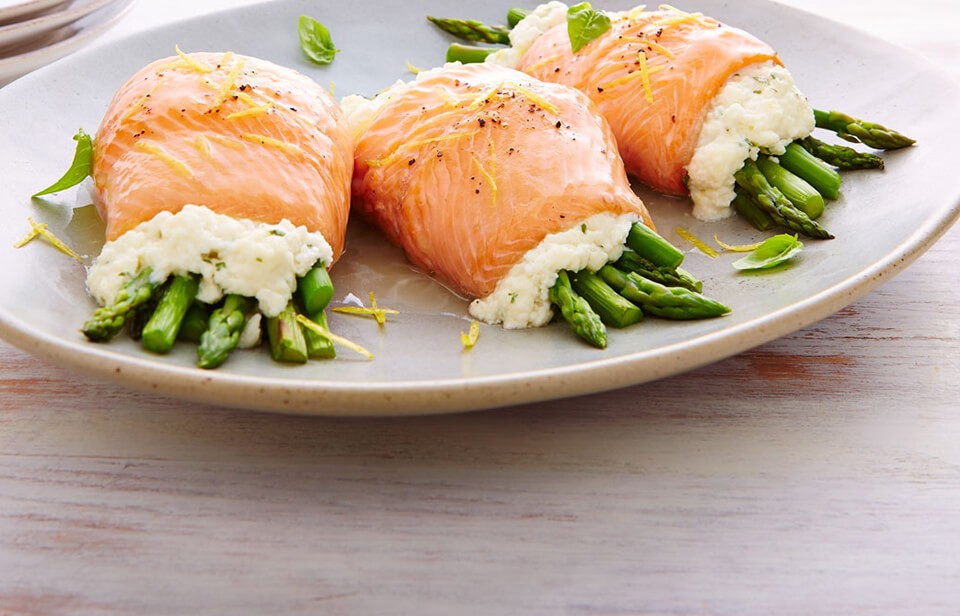 Dinner is served
What will your feature dish be? It really boils down to personal preference and dietary restrictions. These fresh Ricotta asparagus trout rolls are full of flavour and beautiful to serve. Creamy Ricotta is balanced nicely with zesty lemon and fresh basil, shallots and asparagus. You can easily swap the trout with chicken or pork cutlets if you want something a little meatier, just be sure to adjust the cooking time as indicated.
Side by side
There are so many wonderful sides you can choose to complement your main dish, like fresh salads, orzo, or hearty potatoes. If you choose a side-dish that's best enjoyed warm, like Mascarpone mashed potatoes, make sure they're ready to serve just after your main course comes out of the oven.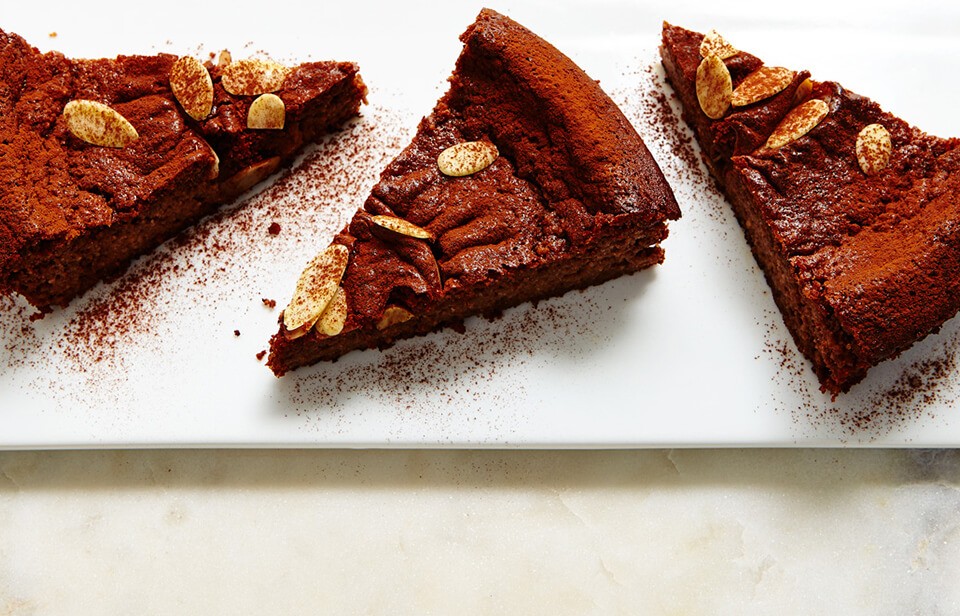 What's for dessert?
End the meal on a sweet note with a beautiful dessert like Ricotta cake with dark chocolate. For an added touch, serve with ice cream or sorbet to cleanse the palette. Dessert is another dish that's best prepped ahead of time and assembled or warmed before serving so you don't have to fuss too much.
The perfect plan
Now that you have your menu sorted out, here are 5 quick tips to help set the mood and make sure your dinner party goes off without a hitch.
Pick your platters, serving dishes, and utensils ahead of time: You can even put a sticky note on each, so you know what it's for. It'll save you hunting around the kitchen for dishes while the food is hot.
Presentation is key: Get creative with your table – decorate with crisp leaves in the fall or floating flowers or a candle in a jar, and find interesting ways to serve, like putting bread sticks in a pretty jar.
Decide how you're going to serve: Are you going to plate the food in the kitchen, put it all on the table or set up an elegant buffet for guests to help themselves?
Get your groove on: Music adds ambiance to any dinner party, so make a playlist ahead of time and hit play when guests arrive.
Choose your outfit: Plan what you're going to wear ahead of time and lay your clothes out. That way once the food is prepped and shortly before guests arrive, you can get yourself ready in no time.  
Do as much preparation as possible in advance to save yourself time and stress on the big night. A relaxed, happy host makes for a relaxed, happy dinner party. And that's sure to be a night everyone will savour.