This is the Bacon Dip 'N' Dunk recipe.
Prep: 15 min
Refrigeration: 1 h
Yields 375 mL / 1 1/2 cup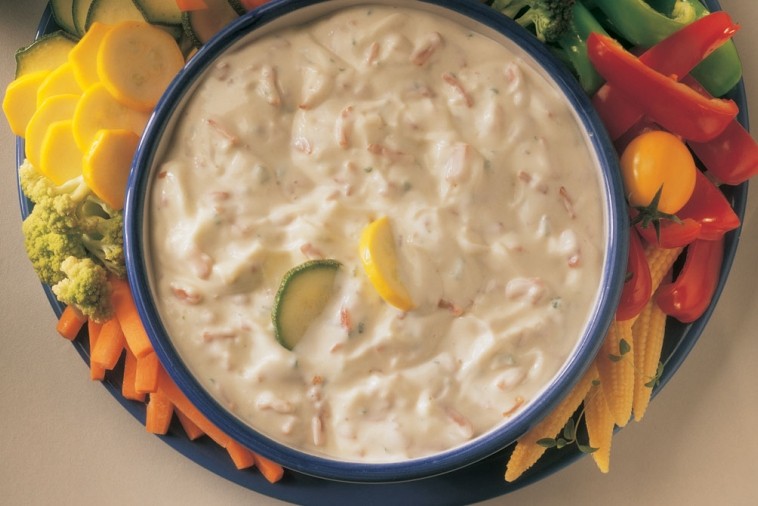 Ingredients
10 slices side bacon chopped
1 cup (250 mL) plain yogurt or sour cream
1/4 cup (60 mL) mayonnaise
1 tbsp (15 mL) finely chopped green onion
1 tbsp (15 mL) finely chopped parsley
1/2 tsp (2 mL) seasoned salt
Assorted fresh vegetables
potato chips or crackers
Preparation
Cook bacon in large frypan until crisp. Drain well reserving l tsp (15 mL) dripping; set bacon aside. Chop bacon.
Combine reserved bacon drippings, yogurt, mayonnaise, onion, parsley, salt and crisp bacon in small bowl; mix well. Cover and refrigerate at least 1 hour to blend flavours.
Serve as dip for vegetables, crackers or chips.
Tips
Learn more about