This is the Cheese Omelet recipe.
Prep: 5 min
Cooking: 5 min - 10 min
Yields 1 serving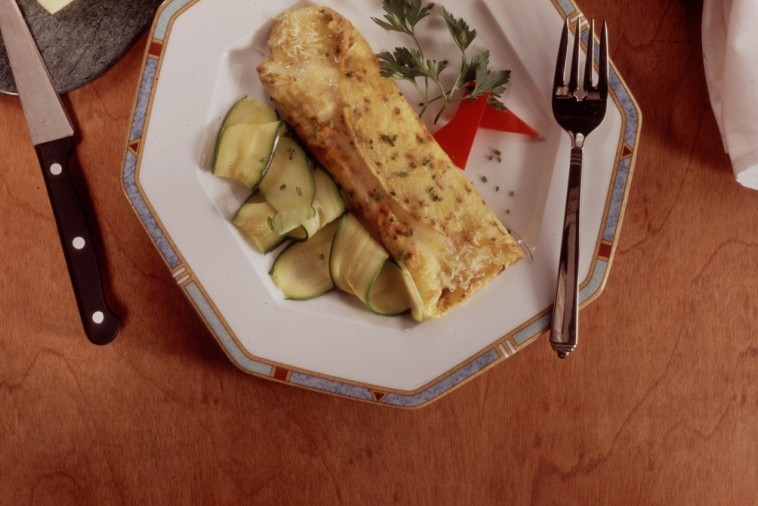 Ingredients
2 eggs
2 tbsp (30 mL) water
each dried basil and chives
1 tsp (5 mL) butter
1/2 cup (125 mL) shredded Canadian Cheddar cheese
Preparation
In small bowl, lightly beat eggs. Beat in water, basil and chives.
Melt butter in 8 inch (20 cm) non-stick frypan until sizzling hot. Pour in egg mixture and swirl gently. Cook over low heat, using a spatula to move the center of the pan, tilting and rotating the pan to allow uncooked portion to flow into empty spaces.
Fill one side of the omelet with Canadian Cheddar cheese. Slip spatula under unfilled side, fold over and serve.
Swiss Ham Omelet:
Substitute shredded Canadian Swiss for Canadian Cheddar cheese and sprinkle cheese with 1/4 cup (50 mL) chopped cooked ham before folding omelet.
Mushroom Brie Omelet:
Substitute thinly sliced Canadian Brie or Canadian Camembert for Canadian Cheddar cheese with sautéed mushrooms before folding omelet.
Tips
Learn more about