This is the Chocolate Fondue recipe.
Prep: 10 min
Cooking: 5 min
Yields 6 servings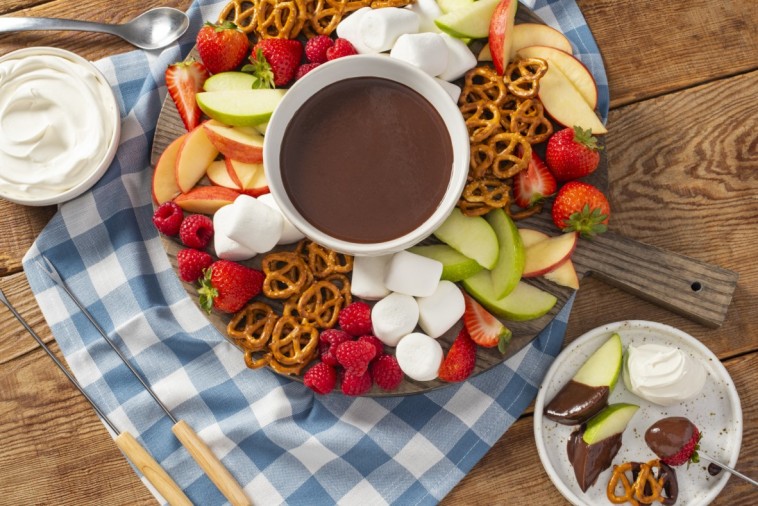 Ingredients
8 oz (250) semisweet chocolate
1/3 cup (80 mL) evaporated milk or 35 % cream
Choice of fruits (oranges, bananas, strawberries, apples, pears, etc.) prepared and sliced
Preparation
In fondue pot, melt chocolate with evaporated milk or cream over low-heat while stirring with wooden spatula. When chocolate has melted, place fondue pot over tabletop burner.
Arrange fruit in serving dish and serve with fondue. Using fondue fork, dip fruit pieces in chocolate and enjoy.
Tips
Suggestions:
Substitute some evaporated milk for your favourite liqueur (Irish Cream, orange liqueur, Tia Maria, etc.).
Stir mini marshmallows and grilled minced almonds in melted chocolate.
Learn more about