This is the Ile d'Orleans Pears recipe.
Prep: 15 min
Cooking: 10 min
Yields 4 servings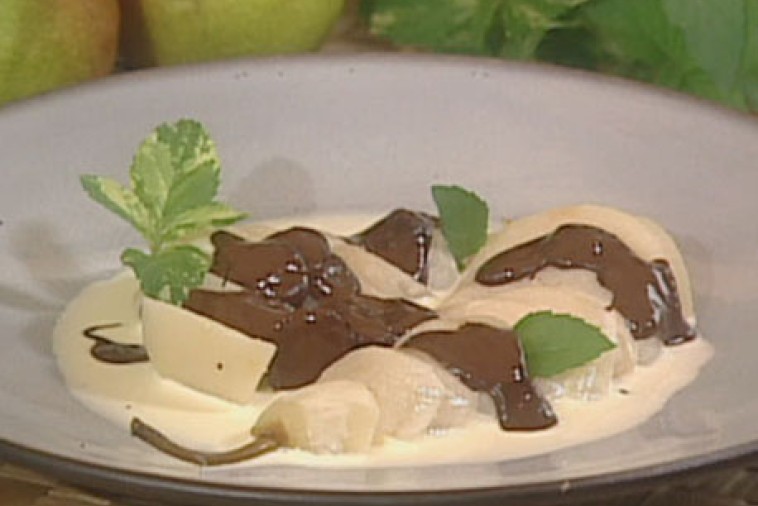 Ingredients
7 oz (210 g) chocolate
4 ripe pears
1/4 cup (60 mL) butter
1 cup (250 mL) 35 % cream
Preparation
Break the chocolate into small pieces.
Peel the pears and slice them thinly.
Butter the inside of 4 sheets of aluminium foil with a pastry brush. Divide the chocolate and the pears among the sheets. Pour over 35 % cream. Add a knob of butter to each and seal foil to form a bag.
Place on the grill and cook for 10 minutes over a medium low heat.
Jean Soulard, Executive Chef, Le Château Frontenac
Tips