This is the Mexican Wraps recipe.
Prep: 10 min
Cooking: 2 min
Yields 2 wraps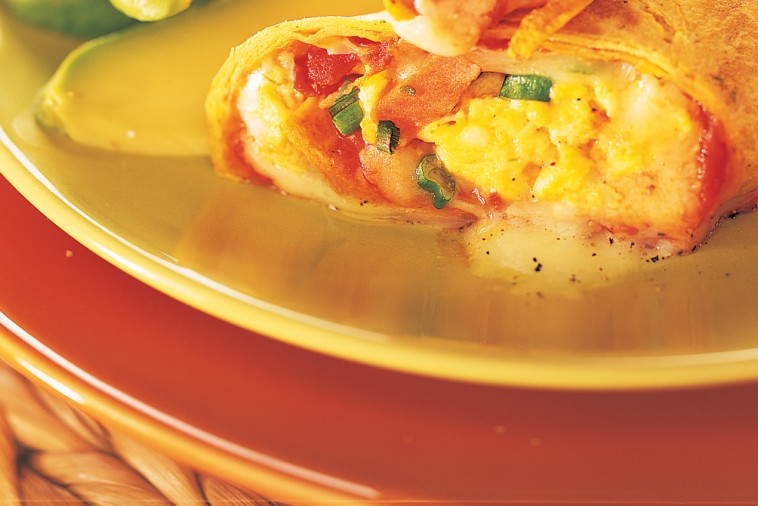 Ingredients
Butter
2 eggs
1 wiener cut in rounds (optional)
1 green onion thinly sliced
1/2 cup (125 mL) salsa
7 inch (18 cm) 2 flour tortillas
3/4 cup (180 mL) shredded Canadian Monterey Jack or Cheddar
Preparation
a microwave-proof bowl, break eggs into bowl and beat with a fork. Add wiener, if desired. Add green onion and cook in microwave oven for about 1 minute. Remove from microwave, stir with fork then continue cooking for 30 seconds.
While eggs are in microwave, spread salsa on tortillas and sprinkle cheese on top.
Spoon cooked eggs in centre of each tortilla and roll up. Place on a plate and microwave 30 seconds.
Tips
Important: Microwave cooking times vary from one oven to another.
Variation Replace green onion with 2 tbsp (30 mL) chopped onion.
Learn more about