This is the Parmesan Pick-Up Sticks recipe.
Prep: 5 min
Cooking: 5 min
Yields 12 sticks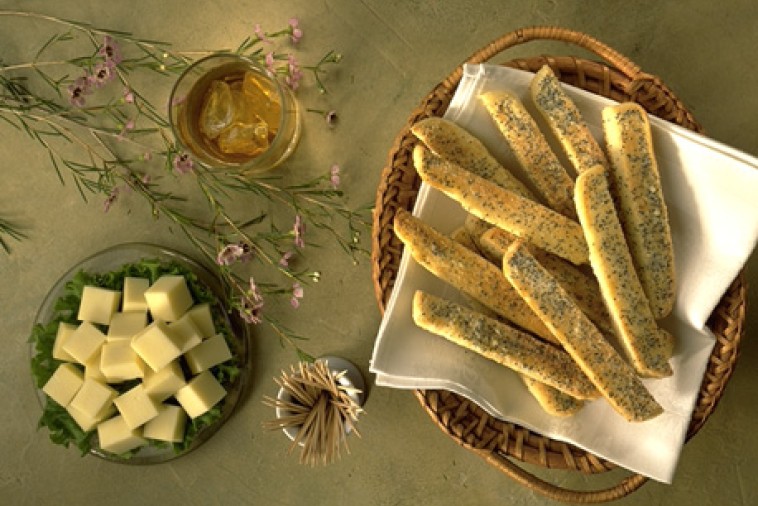 Ingredients
1/3 cup (80 mL) grated Canadian Parmesan cheese
1 tsp (5 mL) poppy seed
2 hot dog buns
1/4 cup (60 mL) butter melted
Preparation
Preheat oven to 425 °F (220 °C).
In small bowl, combine Canadian Parmesan cheese and poppy seeds. Cut each hot dog bun lengthwise into quarters and place on baking sheet. Brush cut sides with butter; sprinkle cheese mixture over wedges.
Bake 5 minutes or until golden and crisp. Let cool on wire rack.
Tips