This is the Pecan Maple Pie recipe.
Prep: 15 min
Cooking: 30 min
Refrigeration: 30 min
Yields 8 servings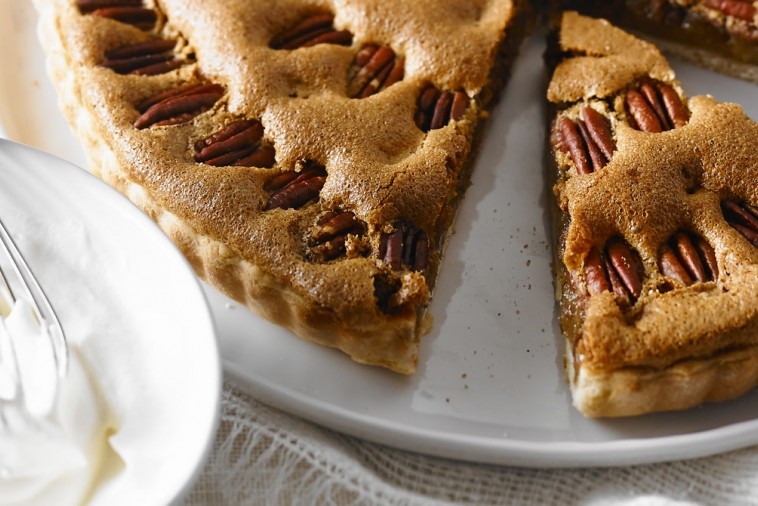 Ingredients
1 sweet crust
3 eggs
1/3 cup (80 mL) maple syrup
1 1/4 cups (310 mL) brown sugar
1/3 cup (80 mL) melted butter
1/3 cup (80 mL) 35 % cream
1 cup (250 mL) coarsely chopped pecans
Pecan halves
Whipped cream
Preparation
Preheat oven to 375 °F (190 °C).
Fit sweet crust into pie plate. Refrigerate for 30 minutes
In bowl, lightly whisk eggs. Stir in maple syrup, brown sugar, butter and cream. Stir in chopped nuts. Pour into cooled crust and top with pecan halves in a circular pattern. Bake for 30 minutes. Remove from oven and let stand for 10 minutes before serving. Garnish with whipped cream.
Tips