Perfect Picnic Cheese Plate
Grab a basket and a blanket — and the best Canadian cheeses — and you're all set for the perfect picnic! Here's how to make your own summer cheese plate.
Yields 45 g to 250 g per person, depending on when it's served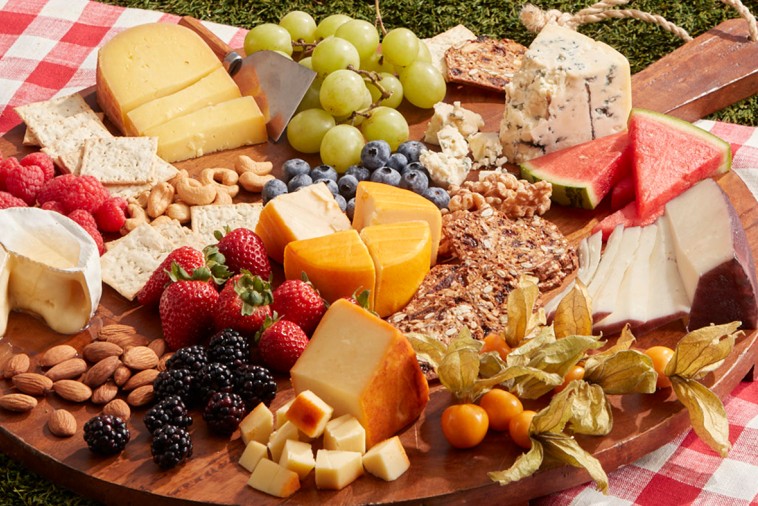 Ingredients
2 to 5 varieties of Canadian cheese, featuring the Blue Cow Logo
Fresh, brightly-coloured summer fruits like apples, melons, and berries and other accompaniments (nuts, olives, etc.)
A variety of breads, such as baguettes, breadsticks, pita or pumpernickel
A selection of crackers, unsalted preferably, or croutons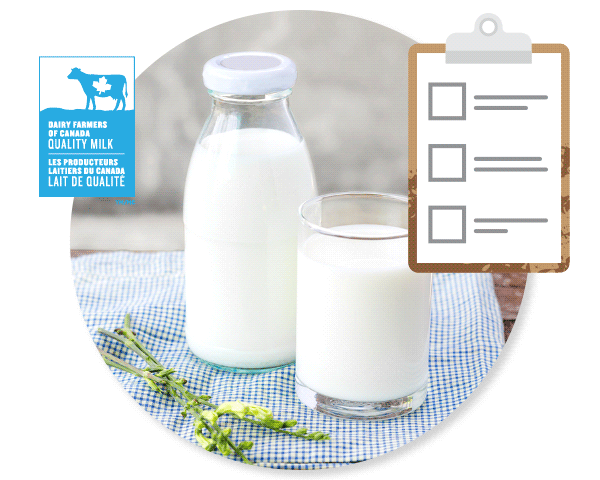 DID YOU KNOW?
When you see the Blue Cow Logo on a product, it means it's made with 100% Canadian quality milk that meets some of the highest standards in the world.
Learn More
Preparation
Making a cheese plate for the perfect picnic requires just a little bit of work and a lot of imagination. It's lots of fun to prepare, but remember - the cheese is always the star.
Anticipate using 2 to 5 varieties of Canadian cheese from among hard cheeses, soft cheeses, washed rind, semi firm curd cheeses or veined cheeses (blue cheeses). Start with milder cheeses and make your way to stronger cheeses, such as blue cheeses. Remember to look for the Blue Cow Logo to make sure they are made from 100% Canadian milk, made to some of the world's most stringent standards.
Add a variety of breads, such as baguettes, nut breads, pita, pumpernickel, etc.
Try different summer fruit spreads like berry jams, chutneys or marmalades.
Add fresh fruit such as apples, melons, berries, or grapes, and other accompaniments like nuts and olives to bring in other flavour profiles to your cheese plate.
When using crackers or croutons, use the unsalted variety to highlight the taste of the cheese.
For a tasting that's only cheese, crackers and fruit, anticipate 250 g of cheese per person. When being served as an appetizer, plan 90 to 100 g per person. If the cheese is served after dinner, allow for 45 to 60 g per person.
Don't forget to bring a basket and a cheese board that's large enough for all the cheeses and sides. Make sure to take the cheeses out of the refrigerator at least 45 minutes before serving to allow it to come to room temperature.
Tips
Make sure to transport the cheese in a cooler if you are planning a longer trip.
Learn more about